NZ's contact centre industry plugs skills gap by employing stay-at-home mums.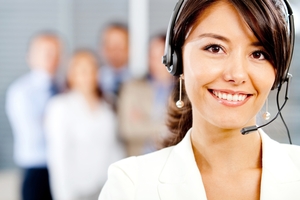 Skill shortages are on the horizon in the contact centre industry, but home workers may be able to close the gap.
John Chetwynd, the director of contact centre recruitment firm Call Centre People, has been in the industry for 18 years, and says the call centre environment is "in a good space" right now.
He says call centre jobs are coming to New Zealand from abroad, including Australia, because of our lower wages - but finding staff with the required aptitude and attitude is getting harder.
"Jobs are being created primarily due to a combination of our lower wages - when compared to Australia - our more flexible costs of running businesses, and the exchange rate has helped too," says Chetwynd.
"Because New Zealand is culturally aligned to Australia, it means that call centres here can provide a transparent service into the Australian market at a cheaper price than firms pay people in Australia. The industry here is in a good space."
Technology is also helping to smooth the way for call centres to serve companies in any part of the world - as well as allowing people to work from home.
"Not only has the cost of making calls dropped significantly over the past 20 years, but Voice over IP - making calls over the internet - means the actual cost of phoning someone is not a factor in the contact centre business any more," says Chetwynd.
"As for using the technology to let people work from home on a computer, that has caused a lot of debate among industry players.
"The advantage of the call centre environment versus home is that people like to be with people, so the person who works from home could be worse off. They will lack that natural human interaction.
"But against that, it can be an excellent opportunity for young mums to do work without leaving the home, and companies can manage their workforce better because inbound call centre managers can struggle to have the right number of people in the centre when they need them.
"What a home worker does is provide companies with an ability to bring people into the system to work for short periods of time, as required. Some people in the industry say using home workers is the only way to go.
"Technology is making it an awful lot easier. Our sister company Telnet is expanding into home workers. The big advantage is that they can be located anywhere in the country - tapping into people who couldn't get to the office."
Chetwynd says there are signs emerging of skill shortages across the call centre industry, but an arrangement with Work & Income is helping his firm meet demand for staff.
"We work quite closely with Work & Income to place people in call centre jobs, and the quality of some of the people coming to us has been very good. But how long that will last I do not know, we can already see some tightening in the skills area. It is getting harder to find good people compared with six months ago."
Chetwynd says call centre operators are not always looking for people with a good CV as those with the right attitude can do very well in the career.
"We need people with the right aptitude and attitude to get in there and do a good job, so the industry lends itself to people who have found themselves out of work and are keen to get back on the employment ladder," he says.
"We are giving people an opportunity to get back into the workforce and establish their career."
Training is part of the solution, and that - says Chetwynd - is increasingly moving online with e-learning courses delivered over the net.
"The problem with classroom training is that you are training to the lowest common denominator, and it is an inefficient use of time," he says. "But e-learning allows people to learn at their own pace using a computer, tablet or smartphone at home, at work or while travelling.
"Companies should also make it easy for staff to access the information they need, provide good tools, and simplify systems - to make it easier for staff to do their job. Companies should be investing in knowledge management. All the support and information needs to go online."
Chetwynd says call centre staff typically fall into two camps - those who handle incoming calls, and those who can make effective sales calls.
"They are two different breeds," he says. "But there is more work being done in the call centre space that involves selling, upselling and handling inbound sales calls.
"My view is that people who have sales experience, and who are comfortable selling over the phone, will have a lot more opportunities when compared to people in the customer service space.
"People with sales experience often make very good customer service operators, because they see their job as selling."
*Steve Hart is a freelance writer at SteveHart.co.nz
Need advice?
If you have a career-related question we have a new advice column. Simply send your question to careers@nzherald.co.nz with Career Specialist Question in the subject line.