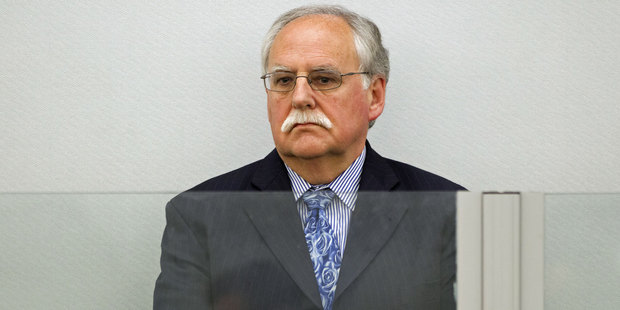 A body set up to hear complaints against financial advisers has handed out its first punishment, censuring a Lower Hutt man and ordering he be supervised for six months.
The Financial Advisers Disciplinary Committee (FADC) was established in 2010 to deal with accusations of advisers allegedly breaching their code of professional conduct but only heard its first cases this month.
Stephen Musaphia, an authorised financial adviser who has a registered address in Lower Hutt, was one of the first to go before the FADC and has admitted three breaches of code standards.
The code sets out minimum levels of ethical behaviour, client care, competence and continuing professional training that advisers must comply with.
According to an agreed summary of facts in his case, Musaphia implemented an investment plan that was unsuitable for a client.
This was because he failed to take reasonable steps to accurately assess information from this client in order to ensure he had an up-to-date understanding of their financial situation, needs and goals, and risk tolerance.
Musaphia also failed to properly provide a written explanation to the client about his investment strategy and the risks and benefits of his approach.
As well as this, Musaphia failed to keep adequate records about the service he was providing to this client, the agreed summary said.
Following negotiations with the Financial Markets Authority, it was agreed that Musaphia would admit these breaches of the code.
It was also agreed the authority would bring no evidence on an allegation Musaphia breached a section of the code requiring advisers to act with integrity and put clients interests first.
Musaphia will now be censured for his admitted breaches and supervised by Timothy Fairbrother of Masterton's Rival Wealth for six months, the FADC's decision said.
Another case before the FADC this month involved Christchurch adviser Graham Beecroft but it was dismissed when the FMA offered no evidence in support of its complaint.
David Ross, whom the Serious Fraud Office has accused of running a $400 million Ponzi scheme, was among the first advisers called before the committee but his case was adjourned until February.
Ross has not yet entered a plea to SFO charges of theft by a person in a special relationship, and false accounting, or to three FMA charges.
The FMA had already suspended Ross' financial adviser licence last year after the collapse of his firm, Ross Asset Management.
The FADC panel considering complaints include former Court of Appeal judge Sir Bruce Robertson and can recommend the FMA cancel an adviser's licence or fine them up to $10,000.
Advisers are licensed by the FMA, which refers cases about alleged breaches of the code to the committee.