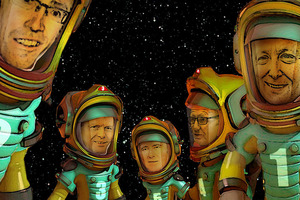 It's been a good year for many investors in the New Zealand stock exchange. Now, eight months through 2013, we've pulled together a list of the top 10 best performing shares on the NZX.
The NZX50 is up more than 20 per cent so far this year, but some of our top companies have shot past this mark, racking up some impressive gains on the year. Tech, property, healthcare and a couple of well known retailers make up the list of best performers in 2013.
Tomorrow we'll look at the other side of the ledger, with the worst performing NZ shares on the NZX.

Xero is the NZX's best performer - with daylight to second best Ryman Healthcare. The value of the accounting software firm this year has increased 113 per cent, as it powered past the $2 billion market capitalisation point, despite the company still not having made a profit.
Three other companies among the best performers are in the healthcare sector. Long-standing performer Ryman Healthcare, which builds and operates rest homes, has gone up by 52 per cent this year.
F&P Healthcare has performed strongly despite the high New Zealand dollar against the US dollar. The recent declines in the kiwi could also be good news for the company for the remainder of this year depending on its currency hedging strategy.
Ebos Group, which distributes pharmaceutical products, has also snuck into the top performing stocks with its recent $1.1 billion acquisition of Australian firm Symbion.