Super Fund boss has chequebook ready for Christchurch, reports Fran O'Sullivan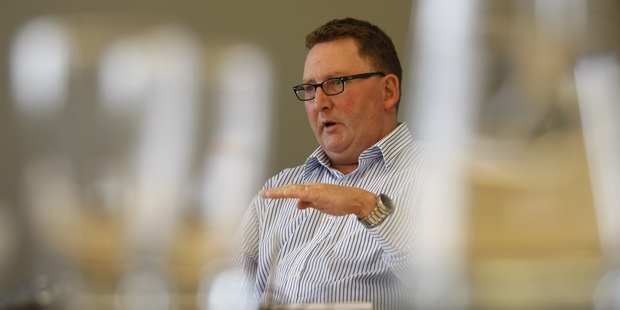 New Zealand Super Fund chief executive Adrian Orr says his organisation stands ready to invest in the major development projects to rebuild Christchurch.
"Absolutely, we would love to invest where there are long-term value opportunities for us," says Orr. "The challenge has been the investibility of what is available and that's what has been taking a long time and is quite frankly frustrating."
The Canterbury Earthquake Recovery Authority (Cera) unveiled a blueprint for the city's future 12 months ago. But Orr says it's still not clear to his executives just who has the responsibility for the major anchor projects. "I really don't get a sense at all with some of these large quadrants that anyone is going to be saying, 'Right we are going to be riding shotgun. This is going to be open to global this or best practice that.'
"They have a high fixed interest in making sure things get sorted and we have been saying we would love to co-invest with them."
GM Investments' Matt Whineray - who has been spearheading the fund's involvement in the Christchurch build - reinforces the difficulties the fund has faced trying to get "some definition around the projects and what the opportunity is".
Whineray says the fund has been proactive right from the outset. "We have been banging on doors down there.
"Those in power - those in local government and central government - and Cera, and, then those who have obviously have long-term investment interests, in particular Ngai Tahu."
Orr says the fund's preference is to be "invited into the room and work as a long-term partner" rather than be "lined up in a competitive tender against global pencil-sharpeners".
He points to the substantial stakes the fund took in Z Energy, the Kaingaroa forest and Datacom as examples of "where we have been able to walk in and take our time" and unlock value.
The decision by outgoing Christchurch Mayor Bob Parker to pursue investment from China and elsewhere without first having serious talks with New Zealand's own sovereign wealth fund obviously irks.
"We're one of the local girls at the disco and they're going out and acquiring other ones while we are sitting with our bouquet on the side of the dance floor going - 'Hey'," says Orr.
The fund's legislation limits its participation in projects to less than 50 per cent control.
It already has a strong relationship with Christchurch-based iwi Ngai Tahu which is developing land in the city centre to complement a portfolio with retail property in Tower Junction, and residential developments throughout Wigram, Preston's Road and Lincoln.
Orr indicates the fund will likely invest alongside both Ngai Tahu and Tainui Group Holdings in future infrastructure projects.
He praises Tainui's planned inland hub as "an inspired game-changing idea".