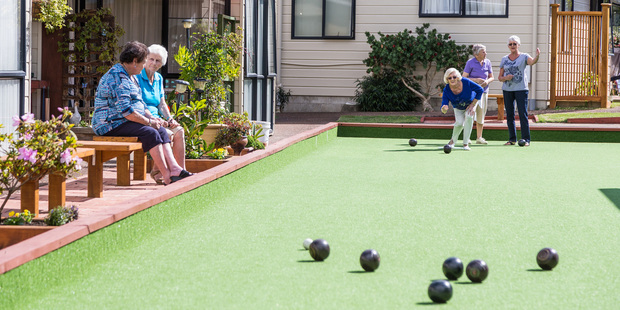 Whether you own your own home or rent can have a big impact on the kind of lifestyle you have in retirement, research by Massey University's financial education centre has revealed.
Massey lecturer Claire Matthews has today released updated figures for the cost of living in retirement including housing costs for the first time.
Matthews, who first released the Retirement Expenditure Guidelines last year, said the cost of a "no frills" retirement for a two person household in Auckland or Wellington was now $249.61 per week while a "choices" retirement cost $786.70 per week in metropolitan areas.
While the "no frills" cost for a single person in the major cities cost $113.62 per week compared to $356.37 per week for a "choices" lifestyle.
No frills excludes spending any money on alcohol or cigarettes, clothing, shoes or healthcare.
None of the figures include housing costs.
People who qualify for New Zealand Superannuation presently get $357.42 per week for a single and $549.88 for a couple.
But adding housing to the mix showed a large variation depending on where a person lived, if they rented or owned their own home or still had a mortgage in retirement.
Matthews said the median cost to rent a one bedroom flat was $280 per week across the country but that could vary from as little as $140 per week in the Tararua District around Palmerston North, to $435 per week in Remuera, Auckland.
A couple wanting a three bedroom house could spend between $185 per week and $650 per week depending on the location.
"You can see the significance of these costs when you compare them to the current rates of New Zealand Superannuation," Matthews said.
"A single person living alone receives $357.42 net per week, which leaves just $132.42 for other expenses if they are paying the median rate of $225 for a one-bedroom flat."
Matthews said a person renting only had one cost to worry about but may not have any control over that cost increasing or being asked to move out.
Those who owned their own home had to worry about possible mortgage payments, rates and maintenance costs.
"Ideally a home owner would head into retirement with no outstanding debt in a low maintenance home on which all maintenance was up to date. However, that is not always achievable."
Matthews said she believed there was an argument for people to own their own home in retirement but it could mean some people were asset rich but cash poor because all their money was tied up in their home.
"There is no absolute right answer. It is something people need to think about individually and get advice on."
Matthews said people needed to think about what lifestyle they wanted while working and in retirement to get the balance right.
"You could scrimp and save every penny in your working life so you can have a really great retirement but the risk you run is you might not have as long a retirement as you thought. It's getting the balance right."
She said it was hard for many people to think about their retirement especially those under 30 years old but those who waited to save would be potentially much worse off than if they started at 25 years old or younger.
The research also found the cost of housing, heating and insurance had gone up in the last year putting a squeeze on many retirees.
Insurance was up 6.1 per cent while rates shot up 4.2 per cent, energy costs were up 3 per cent and outpatient costs grew 3.5 per cent.