CEO warns of competitive market and potential speed limits on low-deposit home loans.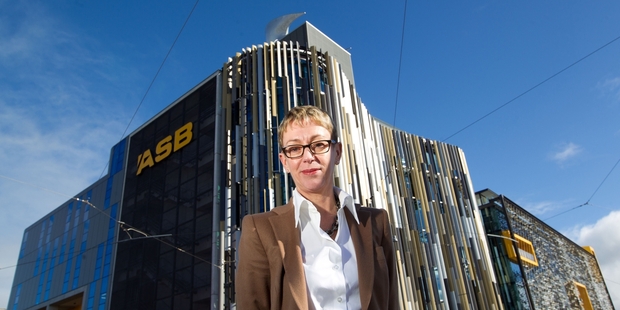 ASB Bank boss Barbara Chapman is hoping the bank will continue its strong growth run but says it faces headwinds as borrowers switch to fixed mortgage rates and the Reserve Bank prepares to curb low deposit lending.
The bank, which is owned by Commonwealth Bank of Australia, yesterday posted another record statutory net profit of $705 million for the year to June 30 - up 3 per cent on the prior year which was also a record year for the bank.
Chapman said the profit growth had been driven across all parts of the business. "We have been growing at above market share."
She said the bank had placed particular focus on delivering basic good service as well as having an engaged workforce.
Improvements in the overall New Zealand economy had also buoyed the business. A focus on productivity and cost containment reduced the bank's operating expenses as a percentage of total income from 42.6 per cent to 41.1 per cent.
Chapman said the gains had been made despite increasing staff numbers by just two people over the year after the bank streamlined its middle and back-office functions to increase capacity at the front line. "We have come into this [financial year] with strong momentum."
But the bank was facing headwinds from lending changes, a competitive market and potential new speed limits on low-deposit home loans, she warned.
Chapman said just over half of its lending was now being done at fixed rates where the bank made lower margins.
That is still much lower than five years ago when nearly all lending was done at fixed rates but Chapman said she expected it to grow as it got closer to when people believed the Reserve Bank would increase the official cash rate.
The bank is picking the cash rate to move upwards from March.
Chapman said it was also too hard to know exactly how new speed limits on lending would affect the bank.
The Reserve Bank on Tuesday responded to bank submissions on its proposals by proposing a longer transitional period of six months instead of three months.
But the central bank has yet to say exactly what the speed limits would be or when they will be introduced.
Chapman said an indicative illustration by the Reserve Bank to limit the proportion of loans with a loan-to-value ratio (LVR) of over 80 per cent to 12 per cent of new lending would be "quite a step change".
Chapman said the ASB was doing about 20 per cent of its new lending at the upper loan to value level. "If banks are going to have to ration credit it's not just going to be first home buyers affected."
Chapman predicted those who want to borrow against their home to expand their business or renovate could also be hit by the proposed changes.
Chapman said there was talk of the new rules being introduced in September but a date has yet to be set.