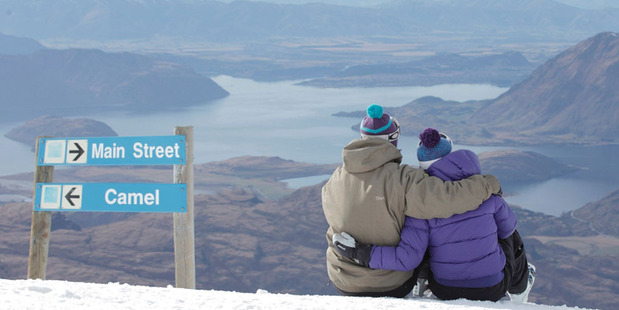 Chinese visitors to New Zealand increased their spending by more than $120 million last year, although the overall tourism take remained flat.
The Ministry of Business, Innovation and Employment (MBIE) today released the results of its International Visitor Survey, based on interviews with 5,200 tourists leaving New Zealand airports.
In the year ended June 30, total spending by all visitors remained about the same as last year at $5.5 billion.
There were some significant changes within individual markets, however.
Chinese visitors increased their spend by 24 per cent, from $522 million to $645 million. On average, each Chinese visitor spent $3100 during their stay.
The lift in spending was in line with a boom in the number of Chinese choosing to holiday in New Zealand.
According to Statistics New Zealand, 222,700 Chinese tourists came to the country in the June year. That was 26.9 per cent more than the previous year.
On the other hand, the International Visitor Survey showed a large decrease in the total spend by visitors from the United Kingdom and also their spend per person.
"Not only are fewer people from the United Kingdom visiting New Zealand - the visitors that do come here are spending less," said MBIE spokesman Peter Ellis.
Ellis said UK visitors spent $415 million, 27 per cent less overall and an average of 16 per cent less per person.
Australia remains New Zealand's largest tourism market, with tourists from that country worth $1.6 billion in the period.
Visitors from the United States spent $413 million, down from $448 million the year before.
KEY MARKETS:
Australia $1.6 billion
China $645 million
United Kingdom $415 million
United States $414 million
Japan $262 million
Germany $218 million
Korea $158 million
Canada $112 million
Singapore $107 million
Taiwan $82 million
Other $1.4 billion