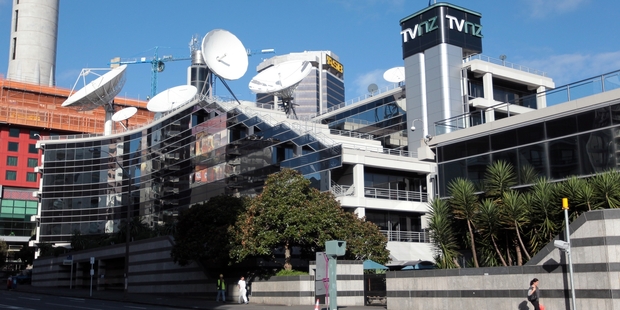 TVNZ considered abandoning its Auckland national headquarters to make way for SkyCity Entertainment Group's $402 million international convention centre but decided it would be "absolutely horrendously expensive".
Megan Richards, TVNZ spokes-woman, said deliberations were held about leaving the Victoria St/Hobson St/Nelson St site where it has its transmission equipment, dishes, production studios and offices, all neighbouring SkyCity's development site.
But she said it was flatly rejected.
"Everything was thrown up in the air when it became clear that SkyCity and the Government were seriously interested but everyone here said, 'Oh my God, the cost would be absolutely huge'," she said, explaining dis-cussions were about it being above tens of millions of dollars. "We've agreed to sell what we call TVC South, the furthermost building which SkyCity has expressed an interest in." However, parts of the main buildings TVNZ occupies needed change "but we've got no money". Staff were jammed into some parts which were crowded, she said.
"We redesign studios and we're always tinkering with the building but there's no over-arching plan to redesign the whole thing," she said.
TVNZ has until the end of this month to decide what properties to sell to SkyCity.
"If we were to go ahead with it, we would need temporary accommodation," she said.
An investment expert yesterday said the prospect of TVNZ leaving the entire site was still being discussed, with a view to relocation in one of the four buildings developed by Manson TCLM for Telecom in Victoria Street.
"SkyCity would like the whole block. Whether they get it is another question," the specialist said.
TVNZ was short of production facility space but had too much office space, he said.
The move would solve those space needs as well as giving SkyCity the entire block, apart from an historic hotel at one end.
Telecom has already announced it is downsizing on Victoria St.