John Thorman is Managing Director of TMF Group New Zealand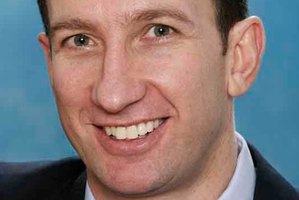 With operations in more than 80 countries, TMF Group provides outsourced business services that enable clients to operate seamlessly across borders. TMF takes on the role of the back office, leaving NZ businesses to focus on their core business and their global ambition.
How international is TMF and how does it help exporting firms?
We have a presence in more than 80 countries around the world, and we are wholly-owned and independent. It is our focus to provide specialised and business-critical financial, corporate secretarial and human resource administrative services; we help to reduce risk, control costs and simplify operations.By giving a single point of contact no matter where you operate, we reduce the time you need to spend on compliance. Our independence means we are free to work with your auditors, advisors or banks without creating any conflicts of interest in corporate governance or local regulatory restrictions. It also means we can provide a range of services which most international accounting and legal firms cannot offer - including banking and payroll settlements, company representation, local directors and fiscal representation with the tax authorities.
Where can companies go wrong when arriving in another country?
We've seen all too often, examples of companies who have just not set up right in a new country, or who didn't realise the extent of government regulation in that new market. For example, you need to make sure you have a provider who will file your taxes on time in Thailand - otherwise you may find your director has an arrest warrant issued for failing to file. Elsewhere, you need to make sure you have a provider that files your statutory accounts on time otherwise you may find you're not eligible to bid on a potential client's request for proposal (RFP) as you are not compliant with local regulations.
Where have you seen exporting done well among NZ's small businesses?
Generally, exporting is done best when a company has done its research. Don't rush into a new market - take the time and investment to understand the market in which you want to enter. And, of course, make sure you work with trusted, professional service providers.
For a company to really grow revenue in a new country, I believe they need to have employees "in-country" driving business in that new market. It works best that way, instead of trying to sell remotely. You may get a foot in the door if you can find a distributor in the new market, but unless you have someone in-country putting time and effort into pushing that distributor to sell your offering then it may not happen as quickly as you'd like. Any distributor will only sell your product if they are making money, so if they find a more profitable product, they may drop yours or reduce efforts in selling it. In-country support can keep you front of mind.


Next week, we are taking a look at the changing workplace health and safety landscape in corporate New Zealand triggered by the Pike River tragedy. With a new Crown agency, Worksafe NZ, being set up to regulate workplace health and safety by the end of 2013, and much more stringent enforcement measures including heavy fines and corporate manslaughter, it's time all businesses checke that their house is in order.