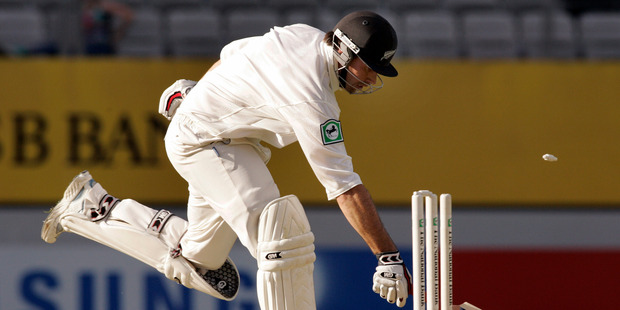 A cricket-mad technology company from Wellington is continuing its rapid growth with the opening of a new office in India.
CricHQ, whose backers include former New Zealand captain Stephen Fleming and current captain Brendon McCullum, runs a web and mobile-based system which allows players and fans to record scores and statistics live.
Its smartphone and tablet apps are free to download and allow users to check out scores, batting averages and other data, without having to be at the ground.
Since it was founded in 2010, CricHQ has grown to 58 staff across seven countries.
Chief executive Simon Baker said the company had now set up a new development hub in Chennai, southern India, to meet the demands of its growing customer base.
"The long term plan for the new office is to be on the cutting edge of technology development to support CricHQ's business model," he said.
The office would also serve as the hub for Indian and Asian operations.
"With Asia being cricket's power house, the Chennai office helps ingrain us in the local community as well as providing an opportunity to form strong cricketing relationships across Asia," Baker said.
Eleven local developers have been hired, who will work closely with the development team already based in Wellington.
Developing CricHQ's technology platform required a "specific skill set" and Chennai was an obvious choice because of its well-recognised IT sector.
"Moving forward, the Chennai office will allow us to continue our rapid growth because this large IT community means we can continually fill development positions as they become available."
Baker said the aim was to hire another 40 staff in the next 12-18 months.
CricHQ is planning to launch a social media platform later this year, enabling members to create their own profiles, follow others and keeper a closer eye on upcoming games.
The Chennai staff were passionate about cricket and in touch with the needs of fans, Baker said. "This will assist in the thinking and development of the CricHQ social network."
The Chennai office is CricHQ's second in India, with a team in Kerala already providing support with researching player statistics and live-scoring games.
CricHQ's technology is pitched at cricket teams of all levels, ranging from national governing bodies to grassroots local clubs.
In April, Cricket Ireland struck a deal with CricHQ to use its software to record every ball of the Irish international season.