Agriculture, residential construction showing strong signs of improvement in fragile economic recovery - analyst.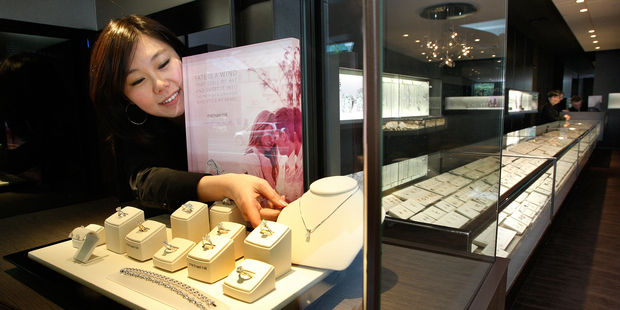 Sharemarket followers can expect to see solid earnings growth from the forthcoming reporting season, reflecting an economy that is still ploughing its way through a recovery, say analysts.
But those expecting annual financial results to justify the market's 25 per cent gain over the past year could be in for a disappointment, according to some.
Many, like Goldman Sachs analyst Marcus Curley, expect a "reasonably solid" reporting season. "I would be surprised if there were any big misses."
Stock prices, relative to companies' earnings prospects, had gone up, suggesting shares had become fully valued, he said.
For most companies, the kind of earnings that would justify the share price appreciation over the past year is still some way off, according to Rob Mercer, head of private wealth research at Forsyth Barr.
"I think we are still 12 months away from reporting those kinds of numbers," he said. "Fundamentally, we have done [three downgrades for every upgrade] over the last three or four months, so we are still downgrading more than we are upgrading."
While the current earnings environment reflected a "fairly fragile" economic recovery, there were strong pointers of improvement coming from agriculture and residential construction, Mercer said.
"There are going to be some pretty solid results but I'm not sure that there will be enough in it to provide a reason why share prices should go up another 5 or 10 per cent," he said.
"We are still crawling through an economic recovery and analysts - including myself - have unfortunately tended to be more optimistic than has actually proven to be the case."
Mercer said he was convinced the market's enthusiasm was not misplaced.
"What we are waiting for is an earnings upgrade cycle after five years of a downgrade cycle," he said. "It will come."
John Norling, head of wealth research at First NZ Capital, expects a positive tone to emerge from 17 of the 26 companies with June balance dates that the brokerage covers. Only five were expected to report lower earnings.
Freightways is scheduled to report its annual result today. The express package company expects a net profit of about $38 million, up 6 per cent from the previous year's.
SkyCity Entertainment's result is due on Wednesday. Forsyth Barr expects the casino operator to report a 2.4 per cent fall in net earnings to $138 million from $141.4 million the year before. The very high NZ/Australian dollar cross rate was likely to play a part in near term earnings, it said.
On Thursday, specialised resins maker Nuplex is due to report. Weak demand in Australia and Europe is expected to translate into a net profit of around $53.9 million from $66.2 million, a fall of 18.5 per cent.
Results from Michael Hill International and Steel & Tube are due on Friday.
For Steel & Tube, which is regarded as a proxy for the New Zealand economic recovery, First NZ Capital expects a net profit of $15.3 million, up from $13.1 million the year before.
First NZ expects to see a $39.1 million net profit from Michael Hill, up from $36.5 million a year earlier, despite a disappointing fourth quarter.
Looking ahead, Auckland International Airport, whose annual result is due on August 21, is expected to put in a strong performance. Forsyth Barr expects underlying earnings from the airport of $152 million up, 9.3 per cent from $139 million a year earlier. Brokers said the company had become a candidate for a share buyback, given the strength of its balance sheet.
Elsewhere among the companies with June balance dates, double-digit annual earnings growth is expected by brokers from Trade Me, Telecom, The Warehouse and Kathmandu Holdings.
Air New Zealand is expected to show a strong recovery from its previous year with a 166.6 per cent gain in net profit to $184 million.
A strong performance is also expected from Contact Energy. Double-digit percentage declines are expected from Skellerup Holdings, PGG Wrightson and Pumpkin Patch.APNZ
- APNZ