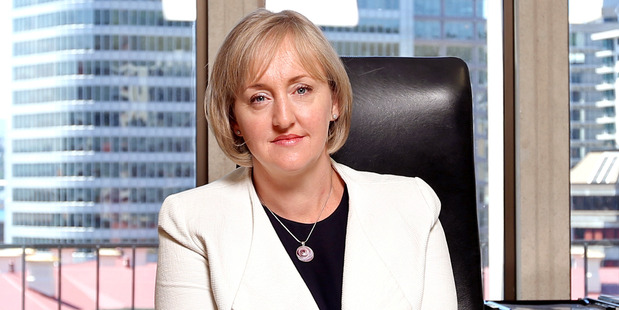 The Government made two big decisions this week to boost corporate profits and keep some jobs at the expense of not passing on lower prices to every household. These inflationary decisions will also pump up pressure for higher interest rates slightly sooner than later, which would increase borrowing costs for many households and businesses.
Communications Minister Amy Adams overruled the Commerce Commission's move to cut the cost of regular "copper"' broadband by as much as $12/month. Instead, prices will fall between $2.48 and $7.48 a month, meaning NZ's 1.25 million broadband households will miss out on as much as $140m a year in reduced charges.
Falling phone charges, internet connection fees and mobile phone charges have been significant, dragging down overall inflation over seven years. This helped offset a 40 per cent rise in electricity costs in the same period.
Adams argued that a smaller cut in copper broadband prices would help give Chorus and others certainty and incentives to keep investing in and rolling out the new Ultra Fast Broadband optic fibre cable, which the Government has pumped $1.35 billion into. The danger for Chorus was that under the Commerce Commission ruling copper broadband prices would be much lower than the optic fibre broadband prices, reducing the incentives for households to switch.
Chorus' profits would also have been much lower, so Adams' decision to overrule the regulator was welcomed by shareholders. Their shares' value has risen almost $300m over the past month.
The second Government decision this week at the expense of consumers was a $30m payment to Rio Tinto and Sumitomo to keep Tiwai Pt smelter open until at least 2017. It argued this was a small price to pay to keep 3200 Southlanders employed and pumping $1.6 billion a year into that regional economy for the next three years.
The income tax and GST generated will dwarf that one-off upfront sweetener. But at what cost to consumers? Analysts forecast that closing Tiwai Pt could reduce wholesale prices from 10 per cent to 30 per cent. How much of that might be passed on to consumers is anyone's guess. But even Meridian CEO Mark Binns said his modelling showed a significant reduction in prices for consumers.
Binns also hinted at a significant increase in Meridian's value when it releases results tomorrow. Even 5 per cent would be worth $300m.
Meanwhile, a 10 per cent reduction in retail electricity prices would cut costs for NZ's 1.7m households by about $290m.
Governing is always the art of balancing competing interests to maximise the well-being of all New Zealanders, or at least to get re-elected. But this week the Government favoured the short-term interests of specific groups, rather than the longer-term benefits for all consumers, essentially hoping voters won't notice the $15 a week each household missed out on.
Debate on this article is now closed.