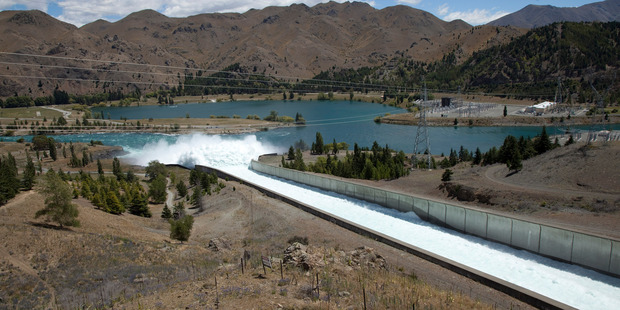 Meridian Energy could be listed on the sharemarket before the end of October after clearing a big hurdle by finalising contract talks over the Tiwai Pt aluminium smelter.
The energy company yesterday said it had locked in a deal with Rio Tinto subsidiary New Zealand Aluminium Smelters to supply electricity to the plant until at least January 2017.
The year-long negotiation was sealed with the help of a $30 million government sweetener.
The Tiwai situation had been viewed as a listing hurdle because about 40 per cent of Meridian's revenue is linked to the plant and its closure could have resulted in an oversupply on the market.
William Curtayne, an analyst at Milford Asset Management, said the deal was a good short-term solution which paved the way for the float to proceed. "This contract has created certainty for the float."
He expected the company to list early in the fourth quarter.
Meridian chief executive Mark Binns is to release the company's full-year results on Monday, with details of the structure of the float expected to be announced by the Government within weeks.
Meridian's joint lead managers - the investment banks appointed by the Government to help sell up to 49 per cent of the state-owned asset - have been given the green light by ministers to get going on the sales process.
Sources say a prospectus could be out as early as late next month.
Mighty River Power's share offer was open to the public for three weeks before an auction-style book-build process to set the price, and a similar process is likely for Meridian.
If the offer period opened on September 30 Meridian could be listed by Friday, October 25.
That timetable would allow the company to be included in the NZX 10 sharemarket index before the end of the year, giving its share price a potential boost from fund managers who track the index.
The Herald understands a decision on the exact structure of the float has yet to be confirmed but is likely to be made quickly now the Tiwai deal has been resolved.
The Government has three options. It could sell a 49 per cent stake, offer a smaller and more digestible stake - perhaps about 25 per cent, or divest through instalment receipts, similar to the sale of Telecom NZ and Australia's Telstra in the 1990s and early 2000s.
Instalment receipts are said to be the favoured plan. The incentive for investors is that they get the full dividend payment from the start.
Other incentives such as a bonus share scheme are also being considered.