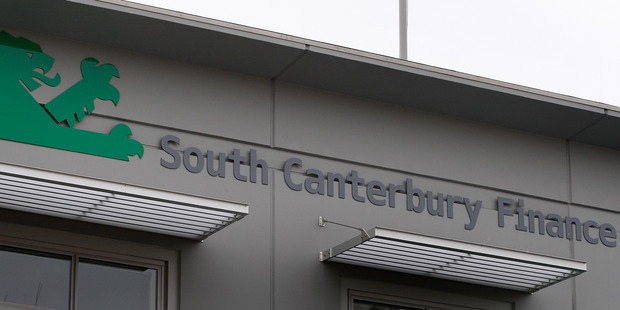 The complexity and quantity of evidence in the Serious Fraud Office prosecution of four former associates of South Canterbury Finance could be more than the average juror could understand, says Crown prosecutor Colin Carruthers QC.
On the second day of pre-trail applications for one of the biggest cases of alleged corporate fraud in New Zealand, Justice Paul Heath heard arguments in the High Court at Timaru today from Crown prosecutors and defence counsel for and against trial by jury or judge alone and possible relocation.
Mr Carruthers said the case would be too long and complex for a jury. He said there were 35 witnesses, 943 pages of evidence and 880 exhibits. He said the traditional right of jury trial was sometimes outweighed by the complexity of such evidence.
Some jurors might not be able to perform their duties effectively or "not last distance'', requiring a re-trial with attendant inconvenience and cost to all parties, Mr Carruthers said.
He also said, if the trial was to be held in Timaru, given the high profile of the company and the defendants, it would be difficult to empanel an impartial jury.
The four defendants face 20 dishonesty charges relating to the collapse of the company in August 2011 bringing a $1.775 billion taxpayer bailout to investors under the Government's Crown Retail Deposit Guarantee Scheme.
Justice Heath suggested some indication of the number of people who received a payout from the scheme and who might also be potential jurors would also be helpful in making his decision.
The Crown application was opposed by defence counsel Raymond Squire QC, acting for Robert Alexander White, and Kerry Cook, acting for Edward Oral Sullivan. Both counsel argued it was possible for a jury to be properly directed in matters of complex evidence.
Late this afternoon Justice Heath made a determination that the trial would be held in Timaru by judge alone. It is expected to begin on March 14 next year and take about 16 weeks.
- APNZ