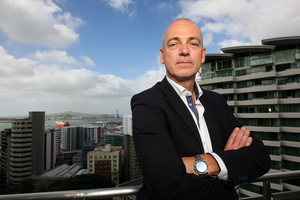 Fonterra boss Theo Spierings has revealed that testing at a Fonterra Australian plant confirmed the presence of clostridium bacteria in semi-finished product which was later blended to make the infant formula Karicare in Auckland.
"We only found it [clostridium] in semi-finished products," said Mr Spierings. He said Fonterra's Darnum Park operation extended the testing time and then raised the flag immediately its scientists confirmed the particular clostridium strain was botulinum.
But it has not been clear until now that it was Fonterra's Darnum Park operation which made the bulk infant formula base product for Nutricia, which makes Karicare in Mt Wellington.
The base product is sent to Nutricia in 25kg bags for refinement and canning. Mr Spierings noted that testing by Nutricia owner, Danone, did not pick up any problems.
Mr Spierings is promising an indepth investigation into how the contamination occurred and the entire sequence of events including the decisions made at its Australian plant.
Fonterra's food safety officials had already started the investigation.
"It's horrible these things happen," he said.
"There is a lot of anxiety around it. It depends on how the recall is managed and how we get to a stable position.
"I have a feeling we will land in a good space ... our key customers are confirming in writing they are very pleased with the way we did it. They are all making statements."
But Fonterra's first priority was to stabilise the situation.
Yesterday Spierings personally apologised to a leading Chinese minister in charge of food safety in Beijing. He would also explain that he understood the anxiety in Beijing about the food safety problem and the facts of the situation.
He is also expected to personally apologise to the New Zealand public when he returns home, possibly as early as today.
"I still do believe we will manage our reputation back to where it should be."
Six of the eight Fonterra customers who had bought the affected whey protein product were fine and no food safety issues had been reported.
He said that a full report had been presented to Chinese authorities through the embassy.