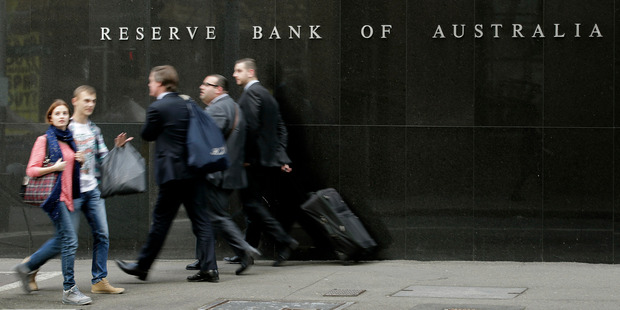 After vindicating expectations of an interest rate cut yesterday, the Reserve Bank of Australia isn't showing much enthusiasm for another.
The door remains open but, in announcing the cash rate would be cut to a new half-century low of 2.5 per cent from 2.75 per cent, the central bank didn't carry on about it.
"The board has previously noted that the inflation outlook could provide some scope to ease policy further, should that be required to support demand," the RBA said in the statement issued after its monthly board meeting. But, it offered no comment about whether any of that scope would remain after the well-anticipated move.
Of course, such scope exists. Inflation is the key.
"Recent data confirms that inflation has been consistent with the medium-term target.
"With growth in labour costs moderating, this is expected to remain the case over the next one to two years, even with the effects of the recent depreciation of the exchange rate," the RBA said.
If the economic outlook deteriorates, then that would allow another growth-boosting reduction in the cash rate.
The exchange rate could have a bearing on the decision as well.
"It is possible that the exchange rate will depreciate further over time, which would help to foster a rebalancing of growth in the economy," the RBA said.
That implies that a further depreciation is factored into the bank's central forecasts, meaning persistent strength in the Aussie dollar could be a catalyst for another cut.
- AAP