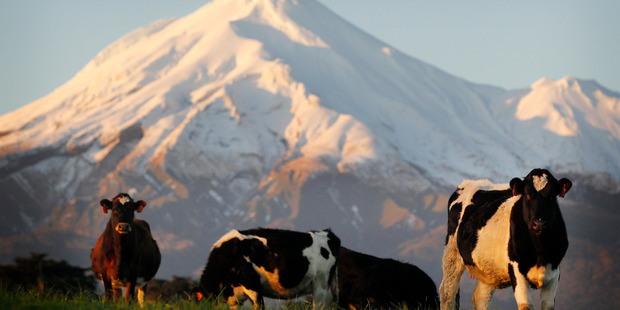 Units in the Fonterra shareholders fund recovered more ground this morning after initially sliding by 8.7 per cent on the back of the infant formula contamination scare on Monday.
The units, which give non-farming investors access to Fonterra's dividend flow, traded this morning at $7.00, up 14c from Monday's close, but still 12c short of their closing level on Friday - before the news broke.
Fonterra said on Monday that it had received confirmation from the Ministry for Primary Industries (MPI) that China had not imposed a blanket ban on Fonterra's products.
The Chinese authorities have temporarily suspended importation of whey powder and dairy base powder produced by Fonterra, or produced in Australia using Fonterra's whey protein powder as an ingredient, it said on Monday.
China had also increased inspection and supervision at the border for New Zealand dairy products, and indicated extra testing may be required, Fonterra said.
"MPI has confirmed that China has not closed the market to New Zealand dairy products - and that China is being quite specific about the range of Fonterra products which it has temporarily suspended," Fonterra said.
Research firm Morningstar has placed the Fonterra Shareholders Fund under review pending further developments in the contaminated milk scandal.
In a note analyst Nachi Moghe said it was difficult to assess the impact on earnings and the value of the stock at this stage but said there was likely to be far reaching reputational damage.
"Although contamination affects only a proportion of Fonterra's product range, it is likely to cause reputational damage that could reduce the sales of other products."
Moghe estimated a best case scenario for Fonterra was a one off hit to 2014 earnings caused by revenue losses and higher costs associated with the contamination.
"In this case the impact on fair value is unlikely to be significant."
But he said the worst case scenario was that reputational damage resulted in the company losing business to key competitors across a range of products over the longer term.
"This would have a more significant impact on fair value. It is likely some European and Australian dairy companies will use the contamination issue as an opportunity to steal market share.
"We think the outcome lies somewhere between these two scenarios."