Justin Cunningham, marketing manager at SalesStar.com and is a speaker on sales development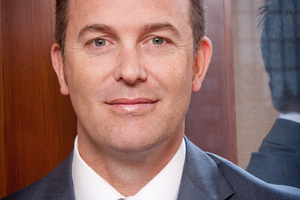 Do small businesses offer better customer service than corporates?
Yes and no. I think small businesses are more prone to focusing on the service experience to stand apart from their competitors. However, discounting seems to be seen as a behavior linked to customer service, rather than adding value in a lot of small businesses. Small businesses can counteract that by asking more quality questions to enhance value, and maintain margins. This comes from being more proactive with quality questioning skills and more importantly - listening skills.
In the corporate world it is largely the opposite. They focus on maintaining margin, enhancing value, and on lifetime customer value.
However corporates need to focus on making the sales experience more enjoyable. The Sales Executive Council states in its global research that 53 per cent of people making purchases are most influenced by the sales experience.
How easy is it to keep franchised businesses offering the same level of customer service?
Around 90 per cent of businesses we deal with don't have an end-to-end sales process. We find that even if they do, the understanding from top to bottom of the company is not clear, hence it becomes very difficult to manage consistent behavior and results.
Weekly coaching of a clear process with key behavioural and numerical metrics by the managers of franchises is key to gaining consistency both in sales and service.

Where do small businesses need help with their customer service offering?
With an ever-changing sales environment we need to keep abreast of our customers' current pains and aspirations.
Ask better questions and ask more. Also, look at itemising services you already offer to enhance value perception and increase the average sale. Corporate business is very good at this, but small business is not so good.
Often small businesses I have dealt with are driven by an unconscious need for approval with customers rather than a need to be respected for the value they offer. This leads to a lower yield and money left on the table.
The irony is that often the opportunity to deliver more value will end up in an opportunity to increase the average sale.
A small graphics business I was offering support to recently, was always very responsive to their client's unrealistically tight deadlines. The graphics business ended up rushing and not making any more revenue. I suggested that they offer rapid response as a service. The graphics business was able to deliver a more consistent service, and make more money. They had also increased their average item per sale.
Should businesses have a member of staff who specializes in customer service?
If your entire business is not focused on customer service - you will fail.
There are no exceptions.
In saying that if a dedicated customer service person has great questioning skills they can become a very handy profit-centre for the business.

For small food businesses, going into supermarkets can mean a huge change in customer service demands. How do they raise the level of their service?
There are many ways. One of the main ways is to enhance your online presence via social media to be in conversation with your customers.
There are two outcomes you can achieve through doing this.
1. Monitor the customer experience to reveal opportunities for improvement
2. Monitor your product keywords on social media (Facebook/Twitter search functions) to identify any concerns or opportunities a potential customer may have with your competitor's brand.
And remember, an emotional prospect is a responsive prospect.
What would be your top tips to SMEs on delivering an excellent, consistent level of service?
Ask great questions that create an emotional response.
For example, how long have you been putting up with this problem for?
How would it feel if I were to make this problem go away?
When people feel heard and have been relieved of pain or anguish they equate that with great service.
Look at the category for your business not the product to reveal more opportunities to provide great service.
For example: If I sell photocopiers, my category is business productivity. What more could I offer in terms of products or services that would enhance my customer's business productivity?


Next week - we are going to be looking at the export sector and how small businesses can take their stories to the world. How do you tell international customers about your great product from this remote country?