Financial Advisers Committee has power to fine operators who breach ethics code.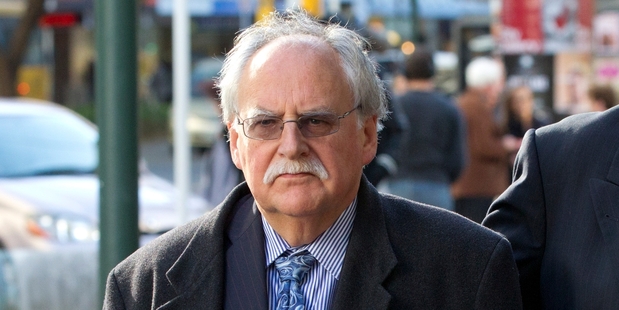 A body with the power to fine financial advisers or recommend they be deregistered will hear its first cases today, with alleged Ponzi-scheme operator David Ross scheduled to appear before the committee.
The Financial Advisers Disciplinary Committee was set up in 2010 to deal with complaints about advisers allegedly breaching their code of professional conduct. This code sets out minimum standards of ethical behaviour, client care, competence and continuing professional training with which Authorised Financial Advisers (AFAs) must comply.
AFAs are licensed by the Financial Markets Authority, which refers cases about advisers allegedly in breach of the code to the FADC.
Although the FADC was established more than two years ago, the FMA has referred only four advisers so far. Two of these advisers are due to appear before the committee today, including Ross - whom the Serious Fraud Office has accused of running a $400 million Ponzi scheme.
Ross has not yet entered a plea to SFO charges of theft by a person in a special relationship, and false accounting, or to three FMA charges.
The 63-year-old is due to reappear later this month in the Wellington District Court and the Herald understands the FADC may put off his hearing until after this has taken place.
The FMA had already suspended Ross's financial adviser's licence last year after the collapse of his firm, Ross Asset Management. The FADC members considering his case, including former Court of Appeal judge Sir Bruce Robertson, could recommend the FMA cancel his licence or fine him up to $10,000.
Also due to appear before the committee today is Lower Hutt adviser Stephen Musaphia.
Later this month two Christchurch advisers, Rod Bourke-Shaw and Graham Beecroft, are due to appear.
According to official records, Bourke-Shaw has already deregistered as a financial adviser.
To get authorisation, an applicant needs to provide proof of competence and pass a "good character"test.
According to the FMA, if an applicant satisfies the relevant criteria, the regulator must authorise them.
It has discretion only over the "good character" test and whether any criminal convictions an applicant may have would be relevant to their fitness as a financial adviser.
In Ross' case, he relied on a testimonial from the Institute of Finance Professionals and a letter from a client.
As of June 30, 1921 AFAs were licensed by the FMA.