Founder of Bare wax and skin clinics is passionate about making sure clients are happy and satisfied.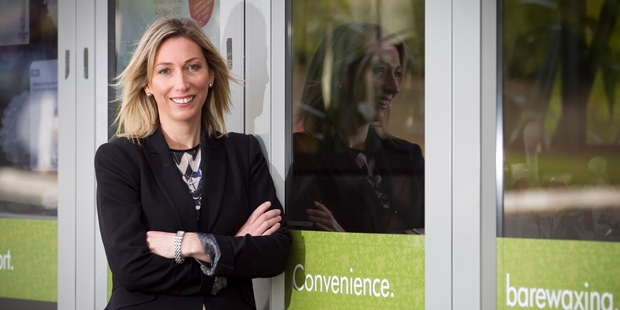 One of the biggest bugbears of management consultant Vivianne Bryant, owner of Auckland's Bare Waxing and Skin Centres, is over-familiarity by staff with clients.
"This is why people end up changing hairdressers," says Bryant. Overly familiar customer service is bad service, she says.
During staff training at Bare, Bryant goes to lengths to explain how to act with clients.
"Finding the place between professional and friendly - there's an in-between," she says.
Wax or spray tan customers are greeted with a glass of water.
"It sets the tone that we are there to serve, not the other way around. The client wants to be acknowledged," says Bryant.
"With customer service, the key thing is that you are consistent. Customers know when they walk in the door what to expect. You don't keep changing the experience on them."
Bare gives customers a number of opportunities to give feedback, through online surveys, follow-up emails and asking when they come in for their next treatment how the last one was.
"If you don't ask the question up front they don't tell you; they don't feel they can," she says.
"And if something goes wrong, fix it, and fix it quickly. Don't get defensive," she says. It can be turned into a positive experience.
Bryant had the idea for Bare when she wanted a simple waxing treatment and did not want to have to book two weeks in advance. "I wanted somewhere where they would say, 'We can do your treatment today'."
She opened her first centre in June 2008 when spas with extensive massage and facial services were the rage.
The Bare centres specialise in essential grooming services. "We don't do fluffy. The menu is kept pretty limited - waxing, spray tans and Dermalogica skin treatments," says Bryant. About 15 per cent of customers are men.
Bare customers can book online, something some salons are reluctant to do because they don't want to reveal that they have vacancies.
Bryant's staff are taught to use the word "absolutely" a lot. But the words "we are fully booked" are not encouraged. They are a barrier to the customer, she says.
Although Bryant continues a consultancy business working through Sysdoc, the change management and systems improvement business, she has done a number of jobs at Bare over the years.
She is a practised spray tan applier and worked on the front desk during the business's first six months. She is acting operations manager for the three centres while her manager is travelling.
"I do not want a business unless it can operate without me," she says.
There are three Bare Waxing and Skin centres, in Glen Innes, Grey Lynn and Albany, with 14 staff. Revenue is over $1 million and the business has grown an average of 53 per cent a year.
"There is potential for another three or more salons in Auckland as well as looking further afield, for example Hamilton, Wellington and Christchurch," says Bryant, who is from Taranaki.
Bryant was mentored by Katherine Corich, the New Zealand founder of Sysdoc who is now based in the UK. Bryant says her corporate experience has been transferable to the beauty world. "I am passionate about service. I'm not passionate about beauty."
Top Tip
Put in place service procedures and be consistent.
Best business achievement
Growing a profitable business with no debt