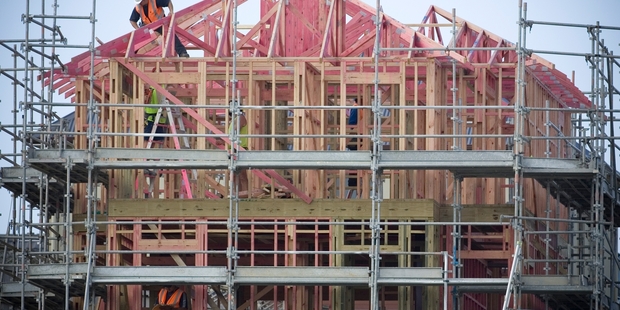 There has been much excitement about healthcare company Ebos since its spectacular $1.1 billion purchase of Australia's Symbion and its successful capital raising.
The deal involved investment group Zuellig taking a 40 per cent stake in Ebos with a further $367 million raised from institutional investors, a seven shares for 20 pro-rata entitlement to existing shareholders and an increase in debt.
Brokers First NZ is upbeat about the acquisition.
In a research note, First NZ said it believed there was potential for Ebos - which reports its annual result on August 20 - to transfer intellectual property to its Australian acquisition.
"We believe the potential revenues and earnings going forward are meaningful - a 30 per cent [market] share could see incremental revenues in the order of $600 million to $900 million," First NZ said.
The deal was so big, it had the look of a reverse takeover about it, but Ebos remains firmly in the driver's seat.
The stock has performed strongly over the last year but the market's enthusiasm seems to have cooled somewhat over the past few days, the stock closing down 25c at $9.80 yesterday, from a record high of $10.46 last week.
NZX-listed Ebos distributes brands including Deep Heat and Anti-Flamme to pharmacies and Eukanuba pet food. The Aussie pharmacy scene is not for the faint-hearted. There is the emergence of the cut-price pharmacy chains such as the Chemist Warehouse.
Then there is the internet, which continues to eat away at the market share of the established operators, and the big supermarket chains like to target the high-margin beauty care segment. In the wholesaling space, Symbion's closest peer - Sigma Pharmaceuticals - has seen its share price slide by 22 per cent since May to A66c.
Sigma said its first-half earnings were unlikely to beat the previous corresponding period as a result of a higher cost base arising from investments in key areas of the business, including its online operation.
The receivership of the longstanding customer - the Harrisons Group of pharmacies - which had a trade debt of A$9 million owing to Sigma, came as a big blow.
Abano profit gains
Sticking with healthcare, Abano delivered a 75 per cent increase in its net profit to $2.8 million for the year to May 31. The company also announced that it planned to raise $15 million in fresh capital over the coming quarter. Abano was established in its present form in 1999 and is involved in audiology, dental, diagnostics and rehabilitation. The company's shares closed unchanged yesterday at $5.75.
Fletcher weakens
Fletcher Building's share price has been soft in the lead-up to its annual result, which is due on August 21.
Shares in one of NZ's biggest companies closed up 12c yesterday at $8.25, compared to $8.70 on July 15, having gone through a $5.69 to $9.52 range over the past 52 weeks.
The recent weakness in Fletcher Building's share price is despite all the excitement about the Christchurch rebuild, a hot Auckland housing market, and an upbeat construction outlook.
ANZ, in its latest Business Outlook, said construction firms expected their "golden run" to continue.
"A four-year high in construction expectations was observed for both housing and non-residential construction work," ANZ said.
"Few surprises here: rebuild activity, housing shortages, seismic strengthening, and core infrastructure necessities are an enviable activity pipeline," the bank said.
There is a lot more to Fletcher Building than just construction in Christchurch and Auckland. New Zealand is still its most important market, but Australia comes a close second.
The company derives about 45 per cent of its revenue from New Zealand and about 43 per cent from Australia, so what happens in Australia, and the NZ/Aussie cross rate, is clearly important for Fletcher Building.
Market expectations are that there will be a rate cut from the Reserve Bank of Australia next week to stimulate the local economy.
Expectations in New Zealand are for the RBNZ to start raising rates by next year, or earlier.
If the RBA opts to cut its rate from 2.75 per cent to 2.5 per cent, it's likely that still more pressure will go on the cross rate.
The kiwi has already gained almost A10c, or 11.6 per cent, against the aussie since the middle of March and was trading at A88.85c at 5pm yesterday.
But a weak Australian dollar is not all bad.
The aussie's spectacular fall against the US dollar - down to US89.7c from a peak of US105.89c - will be good for Australian manufacturing, of which Fletcher Building is a part, because it lessens pressure from import substitution on a wide range of the products the company makes in Australia.
Elsewhere, things are still not that flash in the United States, where Fletcher Building has a presence through Formica.
The Standard & Poor's/Case-Shiller 20-city home-price index showed home prices in those areas improved by 2.4 per cent in May from April's reading, with a year-over-year gain of 12.2 per cent.
Overall, the indices have improved but are still well below the pre-recession highs of 2006.
Cross rate blues
What started as a headache is fast turning into a migraine for those other companies with Australian exposure, and it seems brokers are only waking up to the fact the strong cross rate will have a corrosive impact on those companies with exposure across the Ditch.
One fund manager said New Zealand brokers were slow off the mark in terms of recognising the potential threat.
"The horse has well and truly bolted," he told Stock Takes.
Those companies with exposure to the Australian dollar and the Australian economy include Michael Hill International, Methven, Fletcher Building, Skellerup, Fonterra Shareholders' Fund and A2 Milk.
Nuplex, Vital Healthcare, Ebos, Freightways and Telecom have Aussie dollar exposures but are less sensitive to that economy.
Briscoe up
Shares in retail company Briscoe Group have performed strongly over the year, and closed up 6c yesterday at $2.36 after a positive sales report for the 13-week period ended July 28.
On a same-store basis the group's sales for the second quarter were 3.91 per cent above the same period last year. The company said profitability for the second quarter tracked well above last year.
As a result, the company expects to report a record half-year net profit after tax of at least $14.6 million - up 10 per cent over the same period last year.
Briscoes expects to announce its first half results on September 5. The company's stock has traded in a $1.70 to $2.64 range over the last 52 weeks.