Chef looks forward to busy summer, after fightback from breast cancer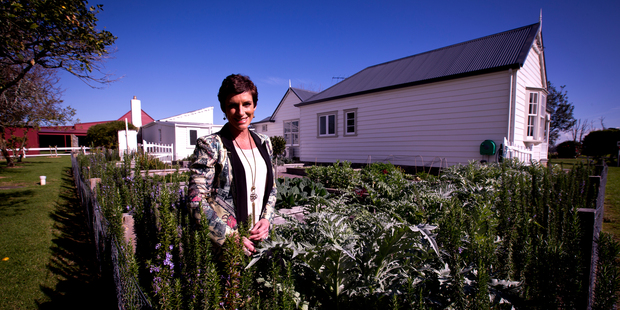 Just for the record, Sue Fleischl would like to state that no, she's not dead.
Nor is she on death's door, and her business, The Great Catering Company, is not for sale.
In fact Fleischl is looking forward to a busy summer of catering at a new venue, Abbeville Estate, for around 50 happy bridal couples.
But Fleischl has had a very mixed year.
As well as taking on the management of Abbeville Estate, near Auckland Airport, last April, she celebrated her 50th birthday, then weeks after waving her 25-year-old daughter off to postgraduate study in the United States, was diagnosed with breast cancer.
Her surgeon told her to expect to take six months to a year off work, but in a drug induced haze following a double mastectomy and breast reconstruction surgery last August, Fleischl imagined she would be back at work within a month.
"It really does take a year to recover from such a major, with chemo and radiotherapy and the whole emotional side of it, there's no way you can operate unfortunately."
She was thankful to have always covered herself with insurance.
The self-confirmed control freak, who likes to make snap decisions, reduced her work hours but found she was dithering over simple choices.
"I could come in, I could look at emails, I could answer simple questions but the thing I found that affected me the most was I could not process like I normally do."
Fleischl decided to relinquish some of the responsibilities she'd held so close for more than a decade in business and employ a general manager. She was grateful for an extensive network of friends, business contacts and clients who rallied around with support and advice, but felt some were holding back on her.
Fleischl asked them directly what they'd heard while she was sick. The word on the street was that she was too unwell to run the business and was looking to sell up.
Then she got a call from a client who, having scoured the death notices for weeks after hearing Fleischl had died, decided simply to phone her.
Even though the business had been fine without her day-to-day involvement, Fleischl realised that night if she didn't step back into the kitchen people would lose confidence in booking her company.
Fortunately, the realisation came at a time when she was feeling better, she says.
"Whether or not we've lost bookings, I don't know if we'll ever know that because nobody cancelled any bookings but I suppose I'm suspicious. Maybe some people thought 'oh God, it's a big party or it's a big wedding, what if Sue's not around? Maybe we should get quotes from someone else'. That could possibly have happened."
Fleischl learned her trade over the stoves at London's Savoy Hotel, an experience she says was straight from the Gordon Ramsay school of kitchen management. She has since built up The Great Catering Company from three corporate clients in 1995, to turning over several million dollars, employing 18 fulltime staff and dozens more casually.
She says the fallout from the global financial crisis was tough, with corporates tightening up spending and restaurants diversifying into catering, prompting her to question her passion for the business.
She's not sure what turned things around but says she realised after reading books about other chefs that the troubles she faced were minuscule compared to so many other people.
"As the leader, as the boss, you've got to really try and set standards for everything, physically, mentally, emotionally and that was, I think, what helped get me through that."