Exchange rate boon for holidaymakers but challenging for exporters shipping to Aussie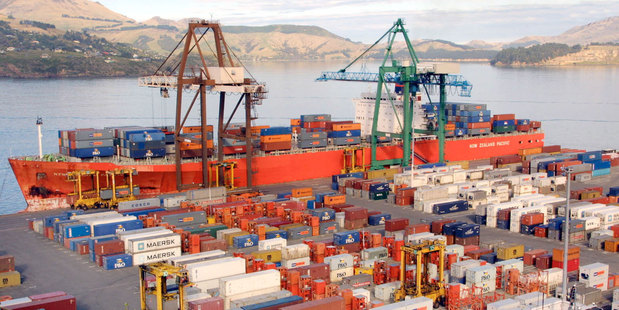 The New Zealand dollar's rapid rise against Australia's currency is expected to continue, signalling a boon for holidaymakers heading across the Tasman but challenging times for exporters selling products into this country's largest export market.
The kiwi has gained almost 10c, or 11.6 per cent, against the aussie since the middle of March and approached 89 Australian cents this morning.
After touching a new five-year high of 88.98 Australian cents, the dollar recently traded at 88.87 cents, up from from 88.30 cents at the 5pm market close in Wellington yesterday.
Westpac senior market strategist Imre Speizer said the kiwi was expected to gain further and could reach A91c by the end of the year.
The Australian economy is being hit by falling demand for its mineral exports in China, with speculation its central bank will cut interest rates next week, which could make the kiwi more attractive to traders compared with the aussie.
"You couldn't get a more divergent couple of economic and Reserve Bank trajectories [between this country and Australia] and that's what's driving the cross," Speizer said.
The economic outlook is rosier on this side of the Tasman, with Chinese demand for New Zealand's food exports remaining strong.
With a rising housing and construction market likely to place increasing pressure on inflation, New Zealand's Reserve Bank is expected to begin lifting interest rates - held at a record low of 2.5 per cent since March 2011 - from around next June.
"Moving from an on-hold to an explicit tightening stance [on interest rates] is a really big deal," Speizer said.
Manufacturers and Exporters Association chief executive John Walley said many New Zealand companies could remain competitive in the Australian market with the kiwi trading at up to about A85c.
"It's moving out of the comfort zone, but you've got to remember that in the last six or seven years it's been in the mid-90s so it's still well back on its peak," he said.
Australia took $10.5 billion of New Zealand's exports in the year to June 2012, according to Statistics NZ.
The kiwi traded below A80c through much of 2011 and 2012, providing a helpful offset for exporters while it remained stubbornly high against the greenback. The New Zealand dollar, which hit a post-float record of US88.43c in August 2011, was at US79.84c at 5pm yesterday.
Murray Fenton, managing director of Adept, an Auckland plastics manufacturer and exporter, said Australia had been providing good margins relative to America and Europe.
But the kiwi's recent surge against the aussie had "dropped Australia back to similar margins to what we get elsewhere in the world", he said.
However he said there was a silver lining in the present situation as it cut the cost of Adept's raw material imports from across the Tasman.
The rate is also likely to put pressure on New Zealand's tourism industry, as it makes this country more expensive for Australians.