Debtor Daddy aims to help companies' cashflow by automating reminders on customers' overdue accounts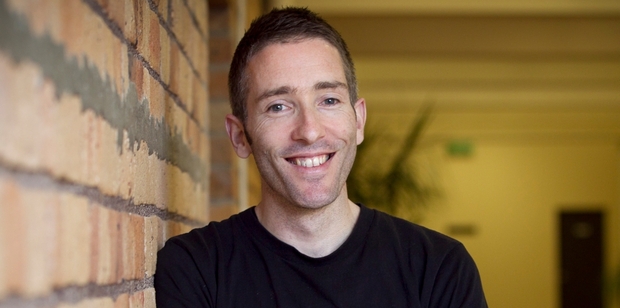 Getting customers to pay their bills on time is something few small businesses are likely to relish, but technology created by a local start-up aims to take the pain out of the process.
Wellington-based Debtor Daddy was established around four years ago and already has customers in more than 10 countries.
It's a Xero "add-on", meaning it works in tandem with the Kiwi online accounting software platform.
Co-founder Matt McFedries said Debtor Daddy downloaded the latest information from Xero each day to check if any payments were overdue.
If a payment was found to be late an automatic reminder email is sent to the customer.
"It goes through a series of escalating emails that get more stern the more reminders (the client) gets," McFedries said.
He said many small business operators were so busy they neglected to remind customers to pay their bills, which could result in cashflow problems.
"Some (businesspeople) are pretty good at doing follow-up but others really hate it - it's not a very nice conversation to have with your customers, so having a level of automation really helps detach them from that awkward conversation," said the 36-year-old, self-taught software developer.
McFedries said that since February 2011 Debtor Daddy had sent out more than 215,000 payment reminders and helped to secure payment of invoices worth close to $90 million.
"We believe that too many small businesses go out of business simply because they run out of cash," he said. "We aim to increase the survival of small businesses globally by helping them to control and manage their cashflow more effectively."
While the firm's core markets are Australasia and Britain, McFedries said the technology was also being used in Botswana, Tanzania, South Africa, Indonesia and Thailand.
Debtor Daddy's prospects are in many ways tied to Xero's growth.
McFedries is bullish about NZX-listed Xero's prospects, but said that company had a big challenge on its hands as it expanded internationally.
"They're up against some pretty big players like (US-based) Intuit with their QuickBooks product," he said. "But Xero seems to do a really good job of promoting their business using social media. They're kind of similar to Apple in the way that they create fans."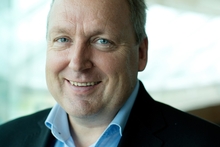 Xero chief executive Rod Drury said there were now close to 250 add-ons that connected into his firm's online accounting platform.
"Small businesses can pick a commodity financial product like ours - which is nice and cheap - and then augment that with some other low-cost or even higher-cost products that work for their specific requirements," Drury said.
He said developing Xero add-ons was a good place for aspiring software developers to start out.
"Small development companies can build a niche application and then piggy-back off our customer base," Drury said.
"It's really interesting - the amount of innovation we're seeing is cool."
McFedries said Debtor Daddy was looking to expand its technology to other accounting software providers, including MYOB's online platform.
"The best path to market will be for us to connect with other online accounting software - we won't only ever be connected just to Xero," he said.
Users pay $29 a month to use the Debtor Daddy service.