KiwiSaver schemes with global share markets exposure get a boost - survey.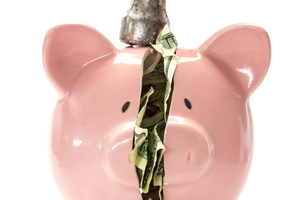 The weaker New Zealand dollar gave KiwiSaver funds with exposure to global share markets a shot in the arm over the June quarter, international investment research company Morningstar said.
Unhedged international shares were the place to be over the quarter as the MSCI World Index jumped 9.21 per cent, helped by the fall in the New Zealand dollar against the US dollar, Morningstar said in its latest KiwiSaver Performance Survey.
Over the 12 months to June, shares and listed property have trumped cash and fixed income, Morningstar said. Global markets were up 23.41 per cent, while the NZX50 rose by 30.60 per cent.
"Sharemarkets have had a very strong run since mid-2012, resulting in the balanced, growth, and aggressive categories all posting double-digit returns," Chris Douglas, Morningstar's co-head of fund research for Australasia, said.
Among the fund managers, Milford's greater allocation to shares helped propel its conservative and balanced funds to the top of their categories, Morningstar said.
Aon KiwiSaver Russell was also a standout across multi-sector categories, it said, adding ASB KiwiSaver, Fisher Funds KiwiSaver, and Mercer KiwiSaver also performed strongly.
Douglas said rising interest rates would have an adverse impact on the performance of fixed interest - when interest rates rise, fixed interest investments tend to go down - as was illustrated in the June quarter.
Those in default classes remained the biggest part of KiwiSaver, representing funds worth $4.48 billion.
AMP performed best of the default KiwiSaver providers over the year.
AMP's Wealth Income Plus fund returned 7.8 per cent over the year to June, compared with 7.1 per cent for Mercer Conservative and 6.6 per cent for OnePath Conservative.
KiwiSaver's total market size increased by $680 million to $15.17 billion over the three months to June and by $3.52 billion over the 12-month period. The largest providers were OnePath with $3.85 billion under management and ASB ($3.16 billion).
The best performance for the three months to June came from OnePath's SIL International Share fund, with a 7 per cent gain, and the worst came from Grosvenor Trans Tasman, which recorded a 15 per cent decline.
The highest 12-month performance came from Mercer Super Trust with a 31.4 per cent gain and the lowest was from SIL New Zealand fixed interest, with a 0.8 per cent gain.
The average return from the conservative funds over the year was 7.1 per cent, 9.2 per cent for moderate, 14 per cent for balanced, 16.8 per cent for growth and 18.7 per cent for aggressive.
- APNZ