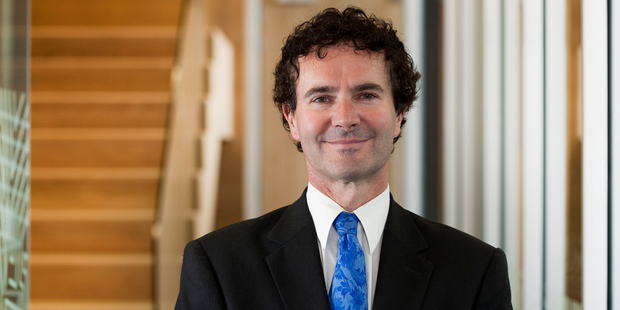 Plans by the Labour Party to exclude foreign buyers from the housing market have sparked more calls for restrictions and warnings about the risk of damaging the country's relationships with its major trading partners.
Tony Alexander, BNZ chief economist, and David Whitburn, Auckland Property Investors Association president, recommend New Zealand fall into line internationally and impose measures aimed at restricting overseas purchases to cool the housing market - Alexander through a ban and Whitburn via a tax.
But both have raised the possibility of trade fallout, saying the debate in NZ is not going unnoticed overseas.
Australia, Britain, Singapore, Hong Kong and Canada all have measures to defend their housing stock against foreign buyers.
Labour leader David Shearer announced at the weekend his party proposed to exclude all overseas buyers, except Australians and foreigners building new homes, from the housing market and that we were unusual internationally in not having a capital gains tax, stamp duty or other restrictions.
"We are effectively open for business," Shearer said.
But Greg Knowles, a KPMG partner and head of the New Zealand office's China practice, advocates foreign investment in New Zealand and says the OECD has found we have more stringent foreign direct investment rules than other OECD members.
"The fact that New Zealand is a net importer of foreign direct investment is not because we are soft. It's because we don't have enough domestic savings. Without foreign direct investment, we can't maintain or improve our standard of living," Knowles said.
Shamubeel Eaquab, NZIER chief economist, has spoken out against a foreign house-buying tax, a capital gains tax and restricting foreigners from buying houses here. "Pointing the finger at foreigners is plain silly. There's little evidence they are the cause of house prices being bid ever higher. History shows we are more than capable of doing it all by ourselves," Eaquab said in a Herald opinion piece last month.
Alexander, who conducted a pioneering study into foreign house buyers via his BNZ-REINZ survey, said any moves could cause a backlash.
"My concern is that although I believe the level of Chinese house buying in New Zealand is not as high as the anecdotes suggest, the issue is causing societal discord and has potential to worsen in coming years and threaten the very good trade relationship between New Zealand and China," he said.
"I advocate the Government move quickly to introduce legislation influencing foreign house buying in New Zealand with that legislation applying equally to all foreigners."
Whitburn advocated not a ban but higher charges for foreigners or a stamp duty on non-residents. "If you're not a permanent resident or citizen, there should be a strong investigation into charging a stamp duty on your purchase, perhaps something like 4 per cent of the purchase price," he said.
"We can't risk offending our major trading partners ... Foreign purchasers are only a minor reason for the strongly rising Auckland market."
Eight solutions
* BNZ chief economist Tony Alexander suggests we:
* Implement big builder training programme.
* Ban councils from charging development fees and allow developers to install infrastructure.
* Create SOE to undercut existing building material suppliers.
* Start big state house building programme.
* Ban house sales to non-residents.
* Put tax on houses owned by Kiwis overseas to encourage them to sell.
* Put capital gains tax on second properties and farmland.
* Rezone as residential all land within 10km to 20km of existing city
boundaries.