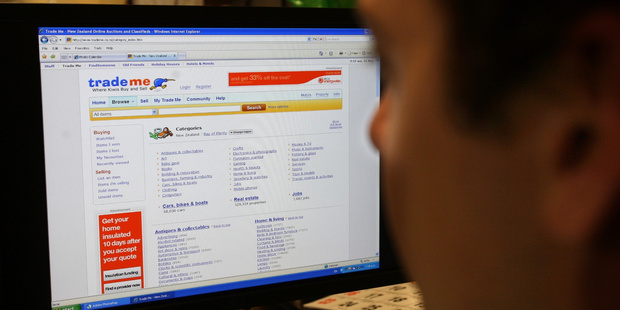 An Auckland car dealer who sold a van on TradeMe earlier this year misled bidders by describing the vehicle as "a Mitsubishi work horse" with a "reliable motor".
The Motor Vehicles Disputes Tribunal has found Lance Warren, trading as Zoom Zoom and Ezy 7000, breached the Fair Trading Act in a Trade Me advertisement.
Warren misrepresented the true state of the Mitsubishi L300 van when he sold it to Ryan Thomas Hooker in an auction sale on February 13, the tribunal said in its determination.
"Just look at the photos you will simply love this van! Being a Mitsubishi work horse you are guaranteed a reliable service with the strong 2500cc engine," the Trade Me ad read.
Hooker, from Hamilton, did not inspect the vehicle before bidding for it and said he relied on photos and Warren's description of it.
The van was listed at a starting price of $1 and Hooker placed the winning bid of $5,310.
Shortly after he bought the vehicle, Hooker found its cylinder head was cracked and the head gasket damaged.
Hooker took his dispute to the Motor Vehicles Disputes Tribunal, claiming the van needed a replacement cylinder head and other work estimated to cost about $3000.
The tribunal appointed an expert assessor and concluded that Warren's claims in the Trade Me ad were false and misleading.
"The Tribunal is satisfied that Mr Hooker was misled and that Mr Warren's conduct was the effective cause of Mr Hooker's loss or damage.
"Instead of receiving a reliable vehicle as Mr Warren promised the vehicle was in three statements in the advertisement, Mr Hooker received a vehicle which had a blown head gasket and a cracked cylinder head."
Hooker would not have bought the van if he had known that its engine was so badly damaged, the tribunal said.
Warren was ordered to pay Hooker $2,163 for the cost of repairing the vehicle.
Hooker had to make two trips from Hamilton to Auckland to attend the hearings and pay parking costs in Auckland City, amounting to $226. Warren was also told to pay this amount.