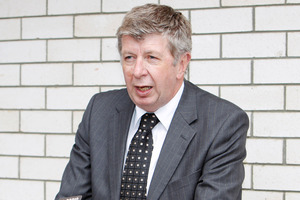 The Government is preparing to deal with the contentious earthquake-prone building issue, deciding the fate of up to 25,000 old buildings.
On Wednesday, the Cabinet economic growth and infrastructure committee is due to consider Building Act changes requiring all non-residential and multi-unit, multi-storey residential buildings to be seismically assessed within five years and upgraded within 10 years.
The issue is then due to go before the Cabinet next Monday, depending on Wednesday's outcome.
More than 1000 people attended meetings on the issue, which drew 535 submissions, earlier this year.
Building and Construction Minister Maurice Williamson said the Government wanted to introduce a consistent national approach to dealing with earthquake-prone buildings following the Canterbury earthquakes.
Ministry of Business, Innovation and Employment proposals, out for three months of consultation, would require all buildings to be assessed within five years and, if earthquake-prone, to be strengthened or demolished within a decade.
In March, Williamson said the proposals were only a starting point and some changes were likely after submissions were analysed. The Cabinet would consider what policy changes to make.
"Legislation would follow, along with the opportunity for further public input through the select committee process. It's likely there will be a transition period between legislation passing and the changes taking effect, so that implementation issues can be worked through with councils, engineers and others," Williamson said.
Property Council chief executive Connal Townsend said the cost of upgrading so many buildings worried landlords, timeframes were potentially too tight, and many councils were ill-equipped.
"Reports that Hastings District Council could take up to 20 years to assess 911 buildings deemed potentially earthquake-prone are just one example of the challenge local authorities will face in even funding the assessment work," Townsend said.
"This makes a mockery of any attempts to make buildings across New Zealand safer for the public. The cost needs to be addressed or our buildings will remain earthquake-prone and potentially dangerous."