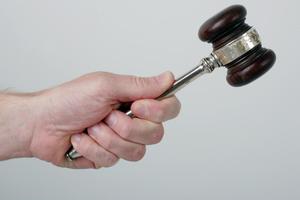 An Auckland woman has pleaded guilty to participating in an alleged $1.6 million advertising invoice scam.
Terran Elizabeth Dow, 47, pleaded guilty in the Wellington District Court yesterday to five Crimes Act charges of dishonestly taking or using a document.
"Ms Dow was convicted for her part in selling advertising in magazines that were either never printed, or the number of magazines that were printed and circulated was grossly exaggerated," the Serious Fraud Office said. "The magazines were generally titled in such a way that suggested worthwhile causes in subjects such as road safety, parenting or drug addiction. It is alleged that the scam has generated up to $1.6 million since 2008."
There are four other defendants involved in the case, which is known as "Operation Edit". Anthony John Hendon is yet to enter a plea. The three others - Noelene Kay Banton, James Stephen Burns, and Johannes Hendrik Maria Middledorp - have been committed for trial.
The group were arrested following an operation involving 67 staff from police, the Organised and Financial Crime Agency, the Commerce Commission, Customs, Inland Revenue and the SFO.
"Operation Edit has been an example of our increasing focus on joint agency activity," acting SFO chief executive Simon McArley said. "Sharing the specialist skills ... results in timeliness and efficiencies in all areas. SFO are still working with the other agencies ... as we continue the prosecution of the other defendants."
The Crimes Act charges involved in the case include those for participation in a criminal group and dishonestly taking or using a document.