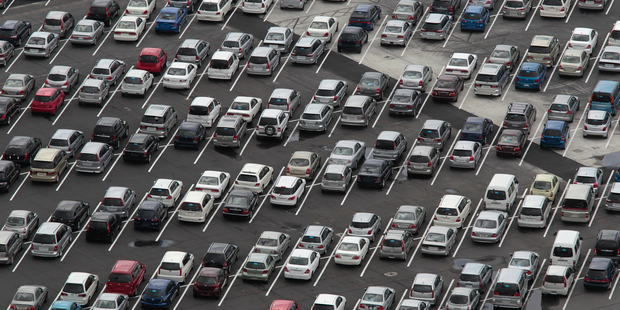 Consumers are being warned they risk being caught and squeezed by the tight margins plaguing the second-hand car market.
Advocates for car buyers and the industry warn Trade Me has ended the days of shopping around for big bargains.
The Herald today reveals how one car yard had a computer program designed to data-mine Trade Me for other bidders' details. The information was used to help set prices at The Auto Co and has been revealed by one of the company's sales staff.
Panel beater Chris Jellie said he was blowing the whistle on some practices in the car importation industry which were putting consumers at a disadvantage.
While prices have become more standard, car dealers are finding other ways to make profit. They are also being squeezed by deregulation which has made it easier to become a registered car dealer and removed requirements to have a permanent base.
Imported Motor Vehicle Industry Association chief executive David Vinsen said car dealers suffered from a "latent animosity" as a result of the misconception they were getting rich making deals.
"People should realise there's not a huge margin. There's a general perception that there are great margins. They're tight as."
He said cash wasn't as attractive an offer for a car as it once was. He said dealers were finding profit in "integrated" deals which included payments for signing buyers up to finance and insurance deals, earning them "a little bit of margin on everything."
Mr Vinsen said Trade Me had created a national market in which car prices were similar throughout the country. The industry also struggled against new competitors, no longer required by law to have a place of business, who set up with no overheads and undercut established dealers.
Trade Me spokesman Jon Duffy said the auction site had increased the scrutiny given to the second-hand car market. He said staff scrutinised patterns to pick up bidding which detracted from the website's purpose.
Financial Literacy and Retirement commissioner Diane Maxwell said cars were critical for many daily tasks.
"So they enter the car yard pretty focused on getting a vehicle and with a fair degree of anxiety. Those two factors make them more vulnerable to a quick decision and a bad deal."
Consumer advocate Clive Matthew-Wilson from the Dog & Lemon Guide said the deregulated market offered dangers to consumers with large numbers of unlicensed dealers also adding pressure.
"The traditional car yard is rapidly going broke." He said large warehouses of cars, sold rapidly for low margins, appeared to be the trend.