The FMA's claims of market manipulation are a 'bad look' for Diligent, analysts say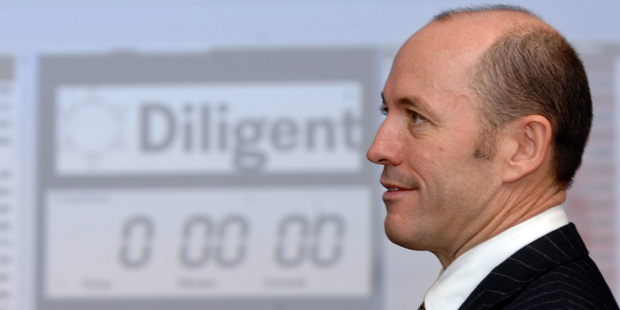 The accusation that Diligent Board Member Services founder Brian Henry manipulated the market is just one in a series of issues that are a bad look for the company and distract investors, analysts say.
NZX-listed Diligent, which makes software allowing executives and directors to manage board documents online, distanced itself from civil proceedings the Financial Markets Authority announced against Henry yesterday.
The regulator's case, filed in the High Court at Auckland, contains six claims alleging some orders and trades of Diligent shares Henry made in 2010 breached market manipulation provisions of the Securities Markets Act. The maximum fine for each breach is $1 million and the FMA said yesterday the case was the first of its kind.
Henry, one of Diligent's founders who resigned as chief executive just two days after it listed in 2007, said the FMA claim had no merit.
Henry, now a New York-based venture capitalist, was disappointed the FMA was pursuing the matter and said he raised the issue with its predecessor, the Securities Commission, in 2010 when he "realised he had made the errors".
"The trading I brought to the attention of the Securities Commission in 2010 had a minimal effect on the market, inadvertently lowering and then raising the price of the stock by a matter of cents. The net effect of these trades at the time was about $1500," Henry said.
Analysts and market commentators spoken to by the Business Herald yesterday all agreed the FMA's proceedings were not to do with the company itself and outside of Diligent's control.
However, they said it was not a good look and followed on from other publicity the company had received over stock options given to two executives which needed to be cancelled after caps on these awards were exceeded.
As well as this, last month the company said it had incorrectly recognised revenue from new customer agreements.
Diligent is still reviewing this and said its error does not affect the total revenues ultimately earned or to be earned, or the company's liquidity or overall cashflow. Hamilton Hindin Greene's Grant Williamson said Diligent was getting attention for "one thing after another" that was creating uncertainty with the company.
"It's been a star performer in the market and it would be a shame to see these issues detract from this very good performance the company's managed to achieve."
Diligent's share price closed at $6.31 yesterday, down 2.92 per cent. The company's shares have risen by 58.5 per cent in the past 12 months.
Craigs Investment Partners' Mark Lister said Diligent was "probably off the radar" for investors who take a "zero-tolerance approach to any governance issue".
"I think its a bad look and disappointing that they keep having these little mishaps."