The rebuilding of earthquake-shattered Christchurch is a significant undertaking for Ngai Tahu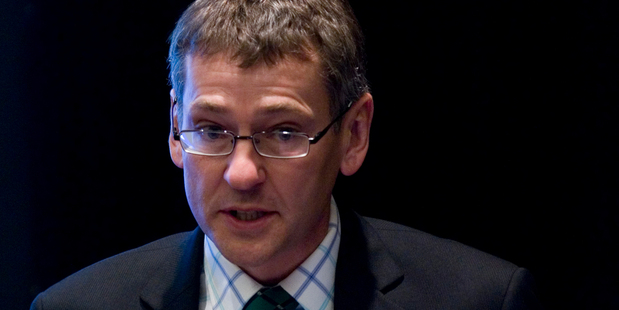 Ngai Tahu Holdings CEO Mike Sang says the Christchurch rebuild is set to be of central importance to the tribe which holds significant property interests throughout the city.
"The Christchurch rebuild is gathering momentum and we see that as very important, we have both commercial and residential property development opportunities under way to support this," he says.
Ngai Tahu land in Christchurch's city centre is currently being developed to complement a portfolio with retail property in Tower Junction, and residential developments throughout Wigram, Preston's Road and Lincoln.
"We have the benefit of being both a property developer and retaining ownership of many properties for investment returns and so can take a variety of approaches," says Sang. "Within Christchurch we see momentum building and we are keen to support that and hence are investing heavily. Christchurch has a big programme of work building and we are keen on working with partners on the larger projects."
It's been an enjoyable six months for Sang since he took over as Ngai Tahu's CEO.
As the largest Maori tribe in the South Island, with $809.4 million of assets on its books, Ngai Tahu holds significant interests in tourism, seafood, farming and property.
When Ngai Tahu settled tribal claims under the Treaty of Waitangi for $170 million in cash in 1996, it also secured a top-up clause ensuring it would receive 16.1 per cent of all settlements once the Crown paid out a cumulative settlement amount exceeding $1 billion in 1994 dollars.
That top-up clause is expected to be exercised.
"We have a well-established portfolio of businesses that are profitable and work well together, adds Sang. Ngai Tahu Holdings' notched a $62.7 million profit in 2012, up from $45.1 million the previous year.
"We have had several very strong years financially and have a strong balance sheet, as a result we are always looking for new investment opportunities to support our growth."
Sang acknowledges the value of the NZ dollar is a concern.
But he said businesses like Ngai Tahu's seafood arm had a big focus on operational excellence and productivity to compensate. "While a lower dollar would support these areas of business the priority was to focus on what we can manage directly."
Sang looks to China as the most important partner for New Zealand. "The FTA has improved access and we are seeing benefits in a number of areas as a result, with the importance of China as a market for agriculture and tourism emphasised".
"Working together to protect our environment, reputation for quality and safe food and as a great place to visit is vital - not just in China but across the world."
Ngai Tahu's investment arm bought a seven per cent stake in the Chinese company which took over rural supplies company PGG Wrightson. The $15 million stake was part of Ngai Tahu Holdings' diversification of investment.