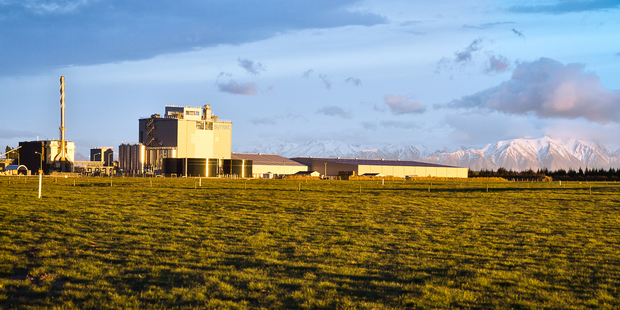 Shares in Canterbury-based milk processor Synlait Milk have debuted on the NZX today at $2.61 -a 18.6 per cent premium to their $2.20 issue price.
After the initial public offer (IPO) early this month, the final issue price was set at $2.20 - near the bottom end of an $2.05 to $2.65 indicative range.
At noon the shares were changing hands at $2.67 each, up 47 cents, a 21 per cent jump.
Holland's Royal FrieslandCampina has a 7.5 per cent of Synlait Milk after a surprise swoop on the IPO process early this month.
Rakaia-based Synlait Milk successfully raised $75 million in new capital from the IPO, which it said would it would use to repay debt and help fund construction of a new lactoferrin extraction and purification facility, an on-site blending and consumer packaging plant, a new dry store, a quality testing laboratory, a butter plant, and a new spray dryer.
Cornerstone shareholder Bright Dairy and Food did not participate in the offer, which meant its 51 per cent holding fell to 39.1 per cent.
Japan's Mitsui has an 8.4 per cent stake.
FrieslandCampina is one of the largest dairy co-operatives in the world and is an existing customer of Synlait Milk. Federated Farmers said FrieslandCampina's presence on Synlait Milk's share register could shakeup for the New Zealand dairy industry, which is dominated by the cooperative dairy giant, Fonterra.
Synlait Milk collects milk from about 155 farms in Canterbury and makes a range of value-added ingredient products and infant formula and nutritional products.
- APNZ