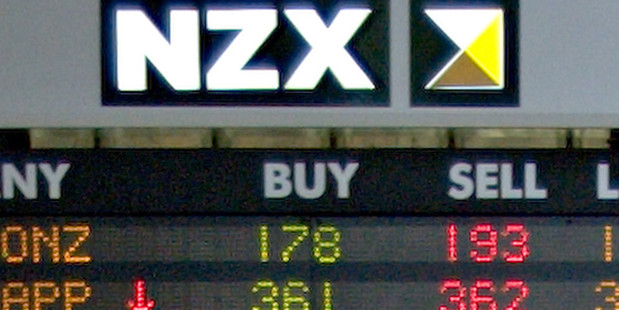 As has been reported elsewhere the NZX-owned exchange-traded fund (ETF) unit, Smartshares, has a few new products in development.
To complement the existing three NZX-based ETFs and two funds shaped around Australian share indices, Smartshares is apparently cooking up a couple of New Zealand-specific sector funds (for example, possibly a tech-flavoured product) as well as other products offering exposure to bonds, property and global shares.
Tom Woods, Smartshares analyst, says the final updated product suite should be due for release in the last quarter of the year, "although one [new ETF] is closer [to launch]" than the rest.
Most likely, the first new Smartshares ETF off the plan will be a NZ-centric fund rather than any global innovation, primarily because there are already a swag of international products on sale at prices well below what can be achieved in low-scale New Zealand.
For instance, Smartshares ETFs charge management fees between 60-75 basis points (or 0.6-0.75 per cent) of funds under management, compared to a more typical 30 basis points and below for similar simple share index funds offshore.
To give a direct comparison, the iShares S&P/ASX 20 goes for 24 basis points on the Australian market versus the 60 basis points for Smartshares smartOZZY ETF, which trades the same index.
Likewise, an ASX-listed iShares ETF based on the US S&P 500 charges only 7 basis points management fee while a more complex global equities fund costs 40 basis points.
(However, even the New York Stock Exchange can only churn out its NZ share ETF at 53 basis points, not that much cheaper than Smartshares manages.)
Woods admits there is a "big question" around how a Smartshares global product could compete against the ETF index giants.
Even so, he says there does appear to be a measure of untapped demand in New Zealand for locally-managed ETFs, despite the perennial complaints about Smartshares' relatively high prices.
But while Smartshares will forever be struggling with NZ's scale issues, it has been exploring other ways generate revenue for its unit-holders.
According to the latest Smartshares annual report, the operation had increased its securities lending programme by 82 per cent in the last financial year.
"... and we would expect to see that organic growth continue," the Smartshares report says.
Securities lending, where other investors 'borrow' shares, typically to 'short' companies they believe will fall in price, has only recently become an option for most investors in NZ shares after a tax hurdle was removed.
Woods says only larger institutional firms tend to borrow stocks to short but the fact the practice is growing in New Zealand points to a "maturing in the market".
In the 12 months to March 31 this year, Smartshares earned $66,000 from lending out NZ shares compared to $36,000 in the previous annual period.
As at March 31, 2013, the firm had about $7 million of stock on loan versus $8.4 million on the same date the year before - although, the static figures disguise the true volume of daily lending movements over the period.