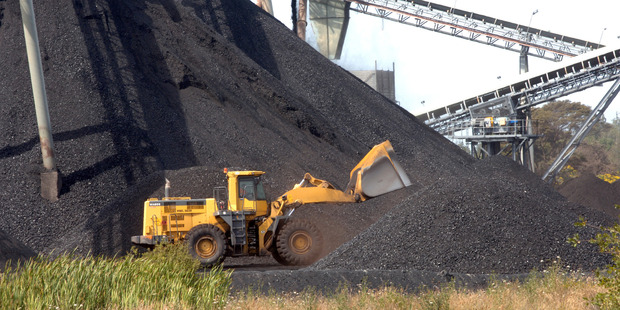 Solid Energy is planning further job cuts at its Stockton mining operations, the company announced today.
Weighed down by depressed global coal prices, the state-owned enterprise said it was proposing to get rid of 45 positions in its management and support services. That would see the number of roles reduced from 186 to 141.
Only about 15 people would actually be made redundant because a number of roles had already been vacant since a hiring freeze was put in place last August.
Solid Energy has cut more than 250 jobs at Stockton since the beleaguered company hit dire straits last year. It has also axed 225 jobs at Spring Creek and 63 jobs at Huntly East.
Solid Energy chairman Mark Ford said he remained confident the business had a good operating future and said Stockton's role in that was central.
"We have a good business provided we can keep bringing our costs down and operate within the volatile pricing of the international coal market.
"These proposed changes in management and support services jobs reflect that and are necessary to ensure the mine's profitability in the current market for steel-making raw materials, including the high-quality coking coal the mine produces for export," Ford said.
The aim was to "simplify" the mining operations at Stockton to reduce exploration, resource proving and other activities which went into new pit development, he said.
These changes were essential for Stockton to operate at current international steel coal prices of around US$131.50 tonne, versus US$225 a year ago and US$330 in mid-2011.
Earlier in the week, NZ Herald reported that hard-coking coal had plunged in price from US$290 ($367) a tonne to about US$140 since 2011.
Craigs Investment Partners said that with prices below US$140 a tonne "the consequences for the coking coal industry could be quite severe".
Craigs broker Peter McIntyre said: "If coal prices get much lower, I'd be surprised if many of the high production-cost operators can keep going."