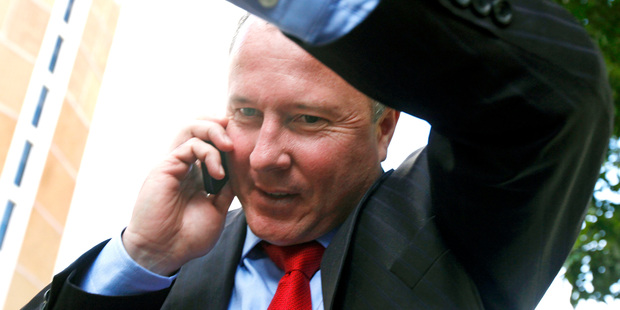 Jamie Peters' friend says he gave money "freely" to the former property developer during his bankruptcy and gifted him $150,000.
Michael Skates is giving evidence in the High Court at Auckland as part of Peters' public examination by the Official Assignee.
The examination, into its second week, is part of the OA's bid to extend Peters' bankruptcy for another three years.
Skates, a friend who took over the directorship of more than 30 companies when Peters went under in October 2009, has presented an affidavit supporting the developer's discharge from bankruptcy and is being cross-examined by OA lawyer Gareth Neil.
According to Skates' evidence, he has given $150,000 of assistance to Peters during his bankruptcy.
As part of this, Skates said he provided $18,000 for Peters to buy his then-girlfriend, Rebecca Burton, an 18-carat diamond engagement ring in November 2009.
He also said he provided "around $50,000" to Burton - who is now Peters' wife, - for the pair to go an overseas trip in 2010. The court had previously heard this trip cost $62,000
Skates also allowed $56,000 to be transferred to Burton's account to pay for mortgage arrears on two properties in January 2010 but said today that this was loan.
A month later Skates authorised further transfers of $15,000 to Burton's account, he confirmed.
Asked by Neil about $80,000, which Peters spent from an eftpos card he had been provided with, Skates said this was also a gift.
Skates said money was "given freely" when Peters or his wife came to him.
"In my opinion I was helping him. Jamie is a proud man. If he, at some stage in the future, wants to repay me or share the same sort of generosity, I'd be accepting of it ," Skates said.
When questioned by Neil in court last month, Peters denied that payments from Skates was the return of his beneficially-held property.