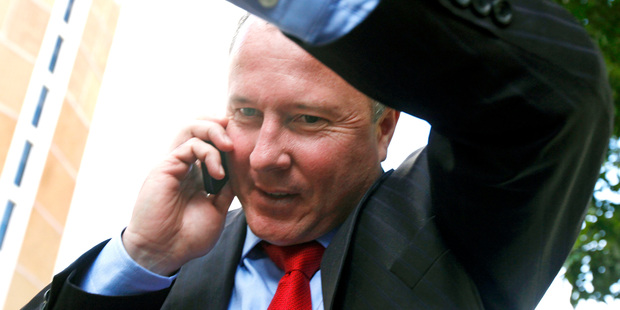 Agreements between two of Jamie Peters' former firms made sure money from the sale of a $2 million luxury yacht flowed back into one of the companies, a close friend of the bankrupt property developer told the High Court at Auckland.
Before Peters went bankrupt owing over $100 million he had personal use of the Columbus, a vessel held by a Cayman Islands company which had been bought with finance from Marac. Marac had no security over the Columbus directly but had alternate security over properties in Gulf Harbour.
But between March and June 2009 the value of this security had reduced to zero according to evidence filed in the High Court at Auckland, where Peters is having his financial affairs publicly examined this week.
The examination is part of the Official Assignee's bid to extend Peters' bankruptcy for another three years.
Michael Skates, a friend who took over the directorship of more than 30 companies when Peters went under, has presented an affidavit supporting Peters' discharge from bankruptcy and was cross-examined by OA lawyer Gareth Neil yesterday.
Skates said that he took out a general security agreement (GSA) for loans issued to Starline Treasury JP - the company due to receive funds from the Columbus' sale - as he was uncertain if the money would come back into Starline Utilities, another firm formerly directed by Peters.
Neil questioned whether issues with Marac's security put the Columbus "at risk" and Skates agreed when the OA lawyer said that the GSA was a means of grasping hold of proceeds from the vessel's sale paid through to Starline Treasury JP. Eventually around $640,000 from the sale of the boat ended up in a bank account which Peters had access to.
The court heard during the first part of the public examination last month that Skates gave Peters $80,000 to spend during his bankruptcy and was behind a payment of more than $50,000 which was used to clear arrears on mortgages for two properties - one of which the former developer lived in and another where his parents lived.
The court also heard how in 2010 the bankrupt's fiancee received $62,000 for a "substantial round-the-world trip" from a company Skates directed. Peters has denied payments from Skates were the return of his "beneficially held property".