Matt Bellingham, director at Bellingham Wallace, chartered accountants, on why he has business coaching and why he likes coaching himself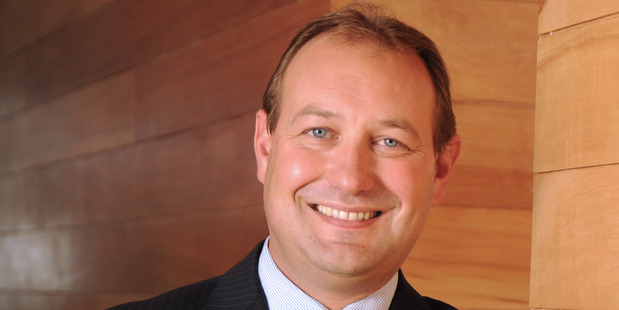 Bellingham Wallace an accounting and advisory practice, formed in 2012 by founding partners, Bellingham and and Aaron Wallace. Its areas of expertise cover traditional accounting, tax and compliance services as well as a variety of business advisory areas including strategy, governance, valuations, mergers and acquisitions, and debt and capital raising.
At what stage did you bring in a business coach to your business?
I have used the same business and personal development coach for about eight years now - Mike Ashby from the Breakthrough Company. I attend the Challenger programme, as well as engage Mike for some regular one on one coaching.
What were you looking for from the relationship? What exactly did they address?
I am a big believer in on-going professional and personal development, so I was looking for someone who could bring a different perspective to the table, challenge my way of thinking, push me outside my comfort zone, support me when required and introduce new contacts and potential customers to me. The matters addressed totally depend on the challenges that I am facing at the time, but extend through resourcing, growth, customer acquisition and HR matters including training and development of team members.
What has it done for your business?
Given me the confidence to make bold decisions and to follow through and implement them. It has also expanded my thinking, which has meant better growth and return within the business whilst also improving my work / life balance.
Are you using a number of different coaches/mentors?
I belong to a business programme which involves us sharing ideas and essentially coaching each other, so yes I feel that I have multiple coaches or at least assistant coaches!
Do you also have an advisory board?
Yes. We have a newly established advisory board with one independent, Kevin McCaffrey, on that board. It is similar to the coaching role, but he comes from a different perspective and also establishes a whole range of new contacts as well as implementing further discipline around decision making and accountability. The two concepts, coach and advisory board, definitely work hand in hand.
Does your senior team have business coaching too?
In the past certain senior team members have engaged in business coaching, but now it is just the three directors of our firm. We see it as our role to mentor and develop our senior team and provide them with opportunities to grow as a professional and an advisor.
You are on the boards of other businesses - do you sometimes suggest they need business coaching if they have a gap in expertise?
On certain occasions I have definitely recommended to clients where I am on their advisory board that they engage a coach. In other circumstances I fill that role as their coach - it totally depends on the challenges they are facing and the support, skills and expertise that they need. I really enjoy the coaching experience and get pretty good results with my clients. I also act as a presenter and advisor for The Icehouse business programme, which is another brilliant coaching organisation.
How would you suggest SME owners find the best business coach for them?
The reality is that there are many options around but a lot of them will not be suitable for what you want at this point in time. I would recommend that you seek advice, attend courses and workshops and ask your peers for referrals to get the names of some successful coaches. Once you have done that, be sure to list out what areas you need support in - is it the financials, is it sales, marketing, HR, governance, strategy or all of the above. Rank them in order of importance and interview the candidates focusing on the key issues.When you meet the right person it will be obvious.
Where can business coaching go wrong?
Ensure that your coach has the training, experience and track record to help you in the areas that you need and make sure that you also get the appropriate advice to fill in the gaps. I have seen the results of successful coaching which meant the business grew so fast it was over-trading, and there was no financial plan to back up the business plan. The business ran out of cash, which could have meant the end. Luckily we were able to conduct research, analyse the issues and present a robust plan that the bank was willing to back and hence did a cash flow lend to support the growth.
Top tips for taking on business coaching?
Put time and effort into the selection of the coach, and agree the terms of reference and the fees up front.Always engage someone who is fantastic with the numbers, and make sure you put time and effort into understanding the numbers yourself - it can be the make or break. Regularly review your coach, and ensure they are delivering to the agreed standards and that you are achieving the results that you articulated at the beginning. Everyone should be measured.
I also think it is important to understand that a coach is not accountable for decision making. At the end of the day, it is your business and your decision and you alone will face the consequences of poor advice. On the other hand, a great coach will assist you to achieve results that you did not even dream were possible. So choose well, and hold your coach accountable to performance standards as well.


Next week: Hiring a new staff member is a big step for a small business. They need to be reassured that the company can afford it and that the position is absolutely necessary for its growth. Tell us what a new person has done for your business and any tips you might have on your workforce planning.