Debbie Mayo-Smith is calling all women. She has five sets of two passes to the Ultimate Women's Expo July 27th and 28th. Enter to win a set of passes from Debbie. You'll be inspired by speakers, workshops on productivity, nutrition, natural medicine and the season's best in fashion! Indulge in lots of samples. North Shore Events Centre, 10am to 5pm, July 27th & 28th. For more details, go to www.womensexpo.co.nz.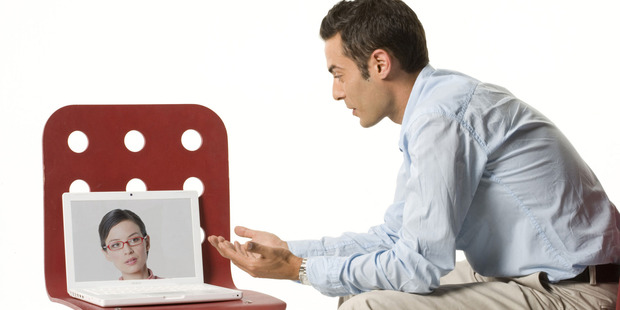 Along any line of personal interest, you have the range of low through intensive. Be it couch potatoes to body builders, home cooks to chefs, dog owners to those that show and breed.
It's similar with the uptake of technology available to us. Where are you? I'm middle of the road I believe, as there are many avenues I haven't explored fully, either because I didn't need it, was too lazy, or didn't mind spending a bit of money instead.
So my uptake of video and VoIP (voice over internet protocol) communication has been middle of the road. I've only used Skype as an inexpensive substitute for telephone calls while overseas to telephone clients. I use Viber with the kids and family when overseas for phone calls, texts and photos.
The one area I haven't investigated is the realm of online meetings and webinars. Online meetings because I didn't have the need. Webinars because of my prejudice thinking people are just too busy to stay online and pay attention fully while at their desk .
The fact that 88 per cent of webinar participants multitask backs up this feeling.
Yet many of my speaking/training colleagues rave about the world of (live) online meetings and webinars. I am also being asked more frequently by my American clients to conduct one for them.
Online meetings and webinars can be conducted through a cornucopia of services both free and paid. Variable's include how many people can join in; if you can record it or not; if you can screen share. Here's a link to a lifehacker poll of the five best online meeting services.
Let me share a touch of what I've just learned with you.
Webinars
If you are interested in learning more about webinars, Here is a link to the next two Citrix sponsored Masterful webinars for enhancing your webinar presentations (25 July and 8 August).
I participated in their first one and have the following documents:
* Virtual presenters handbook updated
* Zen-ish Design
* 1080 go to meetings ebook 102 tips for online meetings
I'm happy to share them with you - simply send me an email to this link Debbie Mayo-Smith and I'll send you my dropbox folder details so you can download all three.
Online Meetings
Google Plus has enhanced their Google Hangouts (video conferencing) to the point where it is an effective online meeting tool. Free and easy for up to 10 people. The only caveat is that they have to be Google users (and understand how to use Google products).
It integrates Google Documents that can be shared during the video conference. You can share screens and use Sketchup to collaboratively draw. Here's the article from LifeHackers.
I put the question of 'how are you using Google Hangouts' onto several of my LinkedIn Groups. The responses were as you would expect. Online training. Online meetings. Live conversations with friends and family. One interesting response was from an Israeli Professional Conference Organiser, running a medical conference in Paris. Bad weather cancelled the flight of one of their keynote speakers who subsequently couldn't make his conference opening address. So they simply broadcast him via a Googleplus hangout live to the audience. Here's a one minute documentary video they made explaining the whole situation.
Please take a moment to share your favourite online communication tool and how you use it.
Written by Debbie Mayo-Smith, One of Australasia's most in-demand speakers, trainers and bestselling authors. For more tips and business ideas sign up for her monthly newsletter.