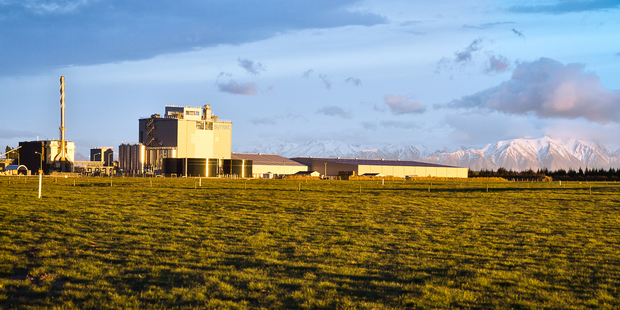 FrieslandCampina Investments, a subsidiary of Holland's Royal FrieslandCampina, will hold about 7.5 per cent of Synlait Milk after a surprise swoop on this week's initial public offer.
FrieslandCampina is one of the largest dairy co-operatives in the world and is an existing customer of Synlait Milk.
Synlait Milk chairman Graeme Milne said the investment from FrieslandCampina was a welcome move.
"Our working relationship with FrieslandCampina has developed over the years and they have become a valued customer," he said.
"We view their investment as a positive endorsement of the growth opportunities we see for Synlait Milk in the coming years."
Synlait Milk set the final issue price of $2.20 per ordinary share - near the bottom end of its initial $2.05 to $2.65 range.
At that price, Synlait Milk will have a market capitalisation of about $322 million on completion of the IPO.
After the offer, Synlait Milk's 51 per cent owner - China's Bright Dairy and Food - will hold about 39.1 per cent.
Japan's Mitsui and Co, an existing shareholder in Synlait Ltd, will own 8.4 per cent.
FrieslandCampina, one of the world's five largest dairy companies, has products in more than 100 countries and annual revenue of around €10.3 billion.
The company has 19,487 member dairy farmers in the Netherlands, Germany and Belgium.
Synlait Milk collects milk from about 155 farms in Canterbury and makes a range of value-added ingredient products and infant formula and nutritional products.
- APNZ