Major systems upgrades by business, local government, fuel 'insatiable' demand for people with right skills.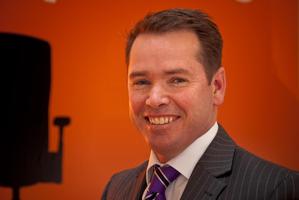 Some essential technology roles in Auckland are seeing big increases in remuneration, thanks to major IT systems upgrades being undertaken by businesses and local government in the city, a recruitment firm says.
Wellington-based AbsoluteIT says the skill that has seen the biggest lift in median pay is systems integration, rising 8.5 per cent to $83,000 in the year to June.
That was closely followed by business analysts, security and project management/team leads.
AbsoluteIT said financial, insurance and retail businesses in Auckland were undertaking major upgrades across their online, digital and business systems.
"In Auckland, IT professionals with integration, big data and project management experience are in hot demand - particularly anyone with experience working on large-scale projects," said AbsoluteIT director Grant Burley.
The company said local government was also playing a part in pay growth, with a key project underway to upgrade Auckland Council's customer-facing technology systems and back-end business processes.
"[The council] is going through a big transition, there's no question of that," said Burley. "Projects are requiring a significant amount of [human] resource across the board - the demand is just insatiable."
A skills shortage in Auckland's IT industry has been well publicised.
"The skills shortage today is as bad as it's ever been, which is a crazy situation when you consider overall unemployment," head of the Institute of IT Professionals, Paul Matthews told the Business Herald in March. "But we have a significant problem attracting people with the right skills into the industry."
One Auckland software company - Unleashed Software, which sells cloud-based inventory management products - has even moved its offices closer to where many of its workers live in an effort to keep staff happy and retain skilled employees.
Unleashed employs 25 people and recently moved to Takapuna as 80 per cent of those staff live on the North Shore.
"It's got the benefits of being on the Shore while being close enough to the city that it doesn't penalise people who need to come in from East Auckland and South Auckland," said chief executive Gareth Berry.