Michael Hill latest NZX retailer to notice spin-off of mining squeeze across Tasman.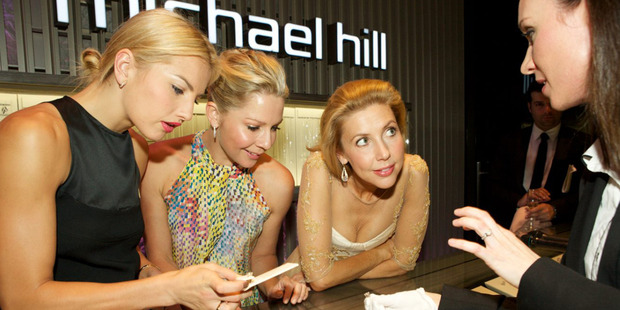 Michael Hill International has become the latest NZX-listed retailer to flag difficult trading conditions in Australia.
The Brisbane-based jeweller said total sales for the 12 months to June 30 rose 6.8 per cent on the previous year to $541,540, but sales in the fourth quarter were difficult with flat growth across the Tasman and negative growth in its other three markets - New Zealand, Canada and the United States.
"The directors are satisfied with the performance over the past 12 months especially given the ongoing challenging environment," chairman Michael Hill said. Shares closed unchanged at $1.33 last night.
Pumpkin Patch shares plunged more than 9 per cent to a 16-month low late last month after the children's clothing retailer downgraded its full-year earnings guidance as a result of intense discounting activity in Australia.
That profit warning came two weeks after Hallenstein Glasson said its annual profit would fall by about 10 per cent on last year, in part because of difficult trading in Australia, where it runs Glassons stores.
"The larger Australian chains who comprise most of our competition in volume fashion womenswear have commenced winter clearance earlier than usual which is a sign trading isn't up to expectations," Hallenstein chief executive Graeme Popplewell said.
The Australian economy has been showing signs of weakness, with the mining boom it has relied on losing steam on the back of slowing demand and falling commodity prices.
Gross domestic product growth slowed to 0.6 per cent during the first quarter of this year, taking the annual growth rate to 2.5 per cent.
Economists have even signalled the risk of an Australian recession - something the so-called "lucky country" hasn't experienced for almost 22 years.
Craigs Investment Partners head of private wealth research Mark Lister said it wasn't just the listed retailers that were finding the going tough in Australia.
"All businesses that are exposed to Australia are giving us feedback that it's the Australian operations that are struggling," he said.
"They're struggling from having the mining boom come off the boil. Life is just tougher and people aren't spending the money."
Although Australian business conditions were likely to get worse before they got better, Lister said some positive signs were emerging, including a falling aussie dollar, which would give exporters and tourism operators a boost.
Business confidence could also lift if the Government changed at the general election this year, he said.
"There's some positives we can see on the horizon six months from now, but between now and then I think Australia has a tough time ahead."