BurgerFuel does not expect political events to affect entry into Cairo market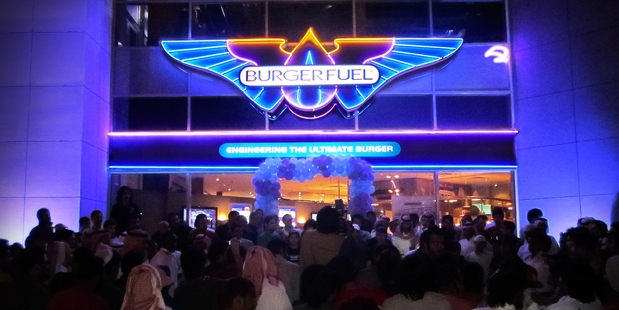 BurgerFuel isn't letting Egypt's violent political unrest - which has resulted in close to 100 deaths - stand in the way of its latest international expansion plans.
The NZX-listed fast food operator has begun construction on two stores in the Egyptian capital, Cairo, which has seen widespread bloodshed since anti-government demonstrations began on June 30.
Clashes between supporters and opponents of former President Mohammed Morsi - who was ousted by the Egyptian military last week - have also erupted on the streets of Alexandria and other centres.
BurgerFuel chief executive Josef Roberts said the company did not expect the events to have any impact on its entry into the Egyptian market and the Cairo stores were expected to open within the next few months.
"While there is great unrest, life goes on," he said. "As a franchisor, our local franchisee is the one who is operating the stores and if they're happy with the conditions then we are generally guided by them."
The Auckland-based firm's Egyptian franchisee, Wadi Degla, has business interests across a number of sectors including telecommunications, property development and food and beverage.
Egypt is relatively poor compared with other countries in the region where BurgerFuel operates stores, such as the United Arab Emirates and Saudi Arabia.
But Roberts said the company's research suggested around 20 per cent of Cairo's nine million population would be able to afford one of its burgers.
BurgerFuel, which opened a store in Iraq last year, had benefited from making its push into the Middle East during a volatile period in the region's history, he added.
Roberts said people often wondered how the company had managed to secure such good retail sites in Dubai.
"We went in there during the GFC so we were able to negotiate real estate and able to negotiate leases," he said. "There is a positive side to going into these countries when they're not in a good state."
BurgerFuel reported total store system sales - which includes franchisees' revenue - of $49.3 million for the 12 months to March 31, an increase of 29.2 per cent on the previous year.
The franchisor's profit came in at $1 million, up from $708,360 a year earlier. BurgerFuel shares, which have gained 71 per cent over the past 12 months, closed steady at $1.80 last night.
The company also has plans to open stores in Libya, Kuwait and Qatar.

Burger boom
BurgerFuel's current store count:
• 30 - NZ
• 1 - Australia
• 7 - United Arab Emirates
• 5 - Saudi Arabia
• 1 - Iraq
• 44 - Total