Bid to escape contracts could see MediaWorks lose more shows like Home and Away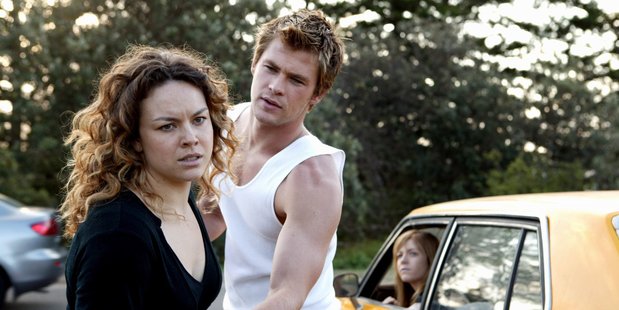 Broadcasters are gearing up for a programme lolly scramble if MediaWorks can't secure TV shows loosened from its grip during receivership.
"You might see content starting to move," said a well-placed source familiar with the TV programming market.
MediaWorks receivers working on the channel's recovery have been using receivership exit clauses on deals to wind back programming costs. But the strategy has come unstuck with the loss of its strong rating daily soap opera, Home and Away.
The loss to TV2 illustrates the danger of putting its most popular shows at risk. The aim of the strategy is to reduce heavy programming commitments that date back to high prices before the global financial crisis, industry sources say.
After struggling with oppressive debt, receivers and new owners want the new firm to be viable. It needs to lose surplus stock, but not the shows that rate. Home and Away was on five days a week and delivered a young audience to 3 News.
Rather than buckle down to MediaWorks and reduce the price-tag, Home and Away distributor Endemol accepted a higher price and longer term from TVNZ. MediaWorks told Endemol it wanted to keep the show but at a better price.
MediaWorks had agreed to an increase of about $750,000 for the show on top of what is understood to be the $2 million-plus a year it paid, and this went against the cost-saving rationale.
But the banker owners baulked when Endemol also demanded a longer term, said an industry source,
The question now is how far MediaWorks will risk losing more programming trying to use the receivership clause in contracts to seek concessions from other distributors.
It also depends how far TVNZ and Prime will go to take away TV3's most commercially viable shows.
The company has already tried to pull back from a deal with the Fox TV studio and others will be up for renegotiation. Programmes under the Fox deal include Modern Family on TV3 and Glee and The Cleveland Show on Four.
An industry insider said MediaWorks' Fox shows took lots of older library content that was simply locked away unused in a programming vault. Other deals earmarked for a review are with Universal Studios with shows such as Bones and House. According to a source familiar with the programming market, advertising consultant Martin Gillman said he doubted MediaWorks receivers and bankers would risk losing more quality content.
Receiver Brendon Gibson and KordaMentha declined to comment.