Julian Smith, director, BRR, an agency for creative thought, brand strategy and design on how to go about branding your business's new division or enterprise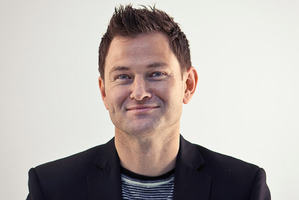 When looking for ways to extend your professional business, what should you bear in mind?
It's important to know where your brand is positioned in the market and not to stretch into a territory away from this. It's also very important to know your clients and their drivers to buy your services. Sometimes stretching too far can alienate your existing customers and also fail to connect to new clients, so it can have very negative consequences.
Where have you seen professional businesses expand into another area well?
The architects, Jasmax, are a good example of a company that has expanded into another area well, in their case urban design. It was a good extension as it leveraged their team's capability and broadened their offer into a logical extension for the company.
How should they communicate what the business is now offering to clients?
Defining your service offering is an important piece of your brand strategy. At BRR we are often involved in not only developing a company's service offering but also in finding ways to communicate it effectively through infographics and language that is simple and easy to understand.
Should professional firms have a separate brand for the other business division
especially if it is doing something quite different?
We are often asked this question at BRR, and in many instances the answer is not to create a new brand. While we love to create new brands, the best strategy is often to create an easy to understand naming convention to develop language that simply conveys what a company offers. Only if the positioning of the brand is different and it is trying to reach an entirely different market, do we recommend a new brand.
Any other tips?
In many cases, developing new parts to your service offering can lead to new business and growth for a company. It's important to consider your existing customers and really look at how you may build from your customer base. At BRR we run Open Strategy workshops where clients and customers are involved in thinking about the company, what the company offers, and what other things the company can do. These workshops are a great forum for a business to test ideas and hear directly what customers think and to develop ideas collaboratively.


Next week, we look at how SME owners and their senior staff can benefit from a good business coach or a good management course. With a plethora of business coaches out there, not all experiences have been positive. We want to hear all your stories good and bad and collect some tips on finding one who will make a real difference.