Chorus, Telecom, property stocks among gains on New Zealand sharemarket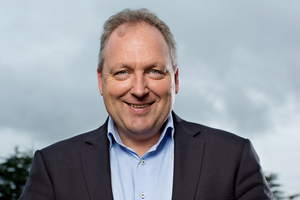 New Zealand shares rose yesterday, lifting the NZX 50 to a month high, as Chorus advanced and Xero jumped above $18.
The NZX 50 rose 30.91 points, or 0.7 per cent, to 4489.86. Within the index, 24 stocks rose, 13 fell and 13 were unchanged. Turnover was $98 million.
Chorus, the network company spun off by Telecom in 2011, rose 1.9 per cent to $2.63, the highest in at least a month. The stock has a dividend yield of 9.9 per cent.
"On the day the market is only up 0.7 per cent but it is quite broad," said Shane Solly, portfolio manager at Mint Asset Management. "Higher-yielding stocks that New Zealand has a lot of have certainly rallied today - Telecom, Chorus, some of the property stocks are up, definitely those more interest-rate-sensitive names."
Telecom rose 0.7 per cent to $2.265.Kiwi Income Property Trust led property investors higher, rising 2.3 per cent to $1.11. Goodman Property Trust rose about 1 per cent to $1.03. Property for Industry gained 0.7 per cent to $1.365.
DNZ Property Fund rose 0.9 per cent to $1.665.
Rakon soared 17 per cent to 27c after announcing a deal where its holding of a Chinese manufacturing business is watered down to 5 per cent.
Xero was the biggest gainer, up 4.9 per cent to $18.34, another record. Ryman Healthcare gained 2 per cent to $6.64.
Shares in Infratil rose 0.7 per cent to $2.275.
Fletcher Building rose 1.5 per cent to $8.62. In the past year it is up 39 per cent. Steel & Tube Holdings rose 2 per cent to $$2.51.
Freightways, which this week flagged earnings growth that missed expectations, fell 2 per cent to $4.12. OceanaGold rose 1.8 per cent to $1.62.
Pumpkin Patch led some retailers lower, falling 1.2 per cent to 81c. Kathmandu fell 0.8 per cent to $2.48. Sky Network Television declined 0.6 per cent to $5.32.
Auckland International Airport, the nation's biggest gateway, rose 0.9 per cent to $2.945. Michael Hill International, the jewellery chain, rose 0.8 per cent to $1.31. Guinness Peat Group was up 1.1 per cent to 48c.