Gill South meets two in-demand corporate speakers who inspire audiences by sharing their story.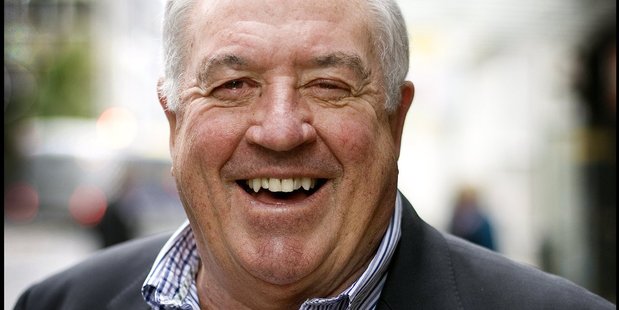 The two top business speakers for the agency, Speakers New Zealand, in NZ and Australia, came into the business from quite different backgrounds. One was a charismatic sales and marketing director with a talent for stand-up comedy, the other created one of New Zealand's best known travel businesses, Contiki Holidays, and another well-known New Zealand brand, the Ellerslie Flower Show.
Two quite different characters, but this is what corporate clients want. A public speaker should be unique because it's their individual life experiences which people want to hear about.
Public speaking is undoubtedly for those who have lived a little, who have a tale to tell and experiences to share, something businesses are looking for when they hire speakers to motivate and inspire their staff.
Agencies like Speakers NZ have personalities who can speak on a wide range of subjects - they are sportspeople, politicians, IT experts, whatever the client requires.
"To be a public speaker, you have to have credibility, you have to have been there and done that. You have got to have achieved something and to have the ability to put something together that works and is a talking point afterwards," says John Anderson, founder of Contiki.
The entrepreneur is lucky. Not only does he have a great tale to tell about establishing the 50-year old holiday company which he sold in 1989 but the brand remains strong today. It is now owned by Trafalgar Tours and a former international board director of Anderson's is CEO of Contiki, based in Switzerland.
Anderson, who keeps a close eye on his old company - "it was my baby" - regularly meets New Zealanders and Australians who have fond memories of their Contiki trip either as a customer or as a staffer.
"Around 2.5 million people have travelled with Contiki and we've employed 15,000 staff over 50 years," says Anderson who has written a book on his experience, the best seller, "Only Two Seats Left!"
Anderson talks to mainly Australian audiences who want to hear his story which began in London in 1962 as a young man with 25 pounds in his pocket. He ended up owning a number of hotels around the world as well as the holiday company.
Anderson is brought in as an inspirational speaker. "People like to open or close a conference on a high," he says.
"I take them on a journey for 50 to 60 minutes. I use a few visuals - I bought a chateau in France, so I show them a picture of the chateau. A good speaker does not need (many) visuals, they can hold the audience," he adds.
Anderson enjoys the responses he gets from his talks.
"The biggest thrill is when I get a standing ovation. Agencies will only put you forward if you have outstanding feedback," says the veteran speaker.
Anderson recently had lunch with a top Channel 10 executive in Sydney, a former Contiki staffer. His story appeals to corporates because Contiki created a lot of leaders, Anderson maintains. Contiki staff are given three months training.
"They learn a lot. You take 50 strangers around a country where you have never been before. Often people go on to succeed," he says.
The successful speaker's clients these days include blue chip corporates such as Coca-Cola Amatil, Commonwealth Bank of Australia (CBA) and Westpac, as well as real estate agency groups including Barfoot & Thompson as well as franchise businesses.
Anderson stresses he does not repeat his material, talking about different experiences for each client.Two weeks before he is to speak, he is given a brief on the objectives of the conference and how they want him to fit the brief.
Speaking at a McDonald's management conference in Australia, the managing director told him the most important asset of the company, apart from quality of product, was the brand, so he was to emphasise that.
"You have got to research the client and get to know what the client's objectives are," says Anderson.
He recently spoke to the South Pacific-based management of a hotel group and talked about his experience owning and leasing castles and pensions in Europe, not always a positive experience. With real estate agents, he is more likely to speak about leadership, with banks about leadership and the importance of the brand.
"You have got to be able to present in an engaging way. I'm quite an emotional speaker," he says.
While Anderson takes his message to a broad range of industries, Speakers New Zealand's top speaker in Australia, John Lees, largely talks to sales audiences on his specialist subject.
"I am talking to people who are concerned about sales - franchise owners and their staff, sales people, managers and senior managers, anyone who has got an interest in sales development and leadership," he says.
Lees, based in Sydney, has written more than 20 books on sales and management and does sales training and coaching as well as his main business of public speaking.
The Briton started his sales career at 16, as a sales rep for Reckitt & Coleman, given just half a day's training. He eventually became sales and marking director at hair product company, Schwarzkopf for New Zealand and Australia.
"I have been in sales all my life, then I moved into talking about it," he says. He tells people it is not about having the gift of the gab or personality. The salesman needs to be an ambassador for what they sell.
"I don't do it because I want to be under the spotlight, I want to offer an alternative point of view about selling because most of what I see is nonsense," he adds.
"The good thing about being a speaker is you get immediate feedback. You can see when people are taking notes. The speaker either appeals or doesn't."
Lees has learned from experience. "The very first presentation I did was a disaster. It was an evening presentation and the audience were too far away. I had a dance floor between me and them. I died the proverbial death."
The presentation and the briefing, everything was wrong, but these things happen and it's only happened once, he says. His public speaking, meanwhile, has led to his training and coaching business.
"I'll do it as long as I can, as long as I want to," he says.
He is speaking at the Bayleys' conference this week.