Luxury car market up about 19 per cent as businesses start to find their feet after downturn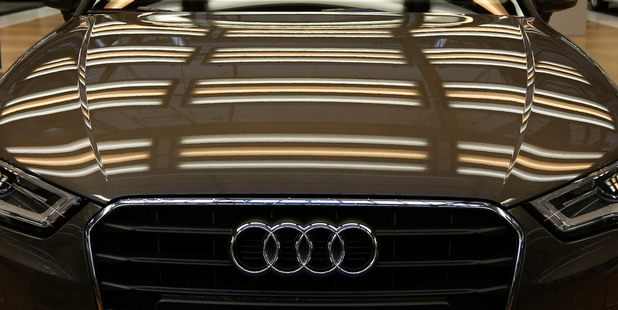 Audi New Zealand says business is booming in the luxury car trade, with its boss attributing a record first-half sales result to an improving economy.
The company, a division of Audi in Germany, sold 967 vehicles in the six months to the end of June.
That's almost twice as many cars as were sold during the same period of 2009, when the firm's business was being hit hard by the global financial crisis, said general manger Dean Sheed.
He said Audi NZ's first-half sales were 25 per cent higher than last year, while the wider New Zealand luxury car market was up about 19 per cent, according to Motor Industry Association figures.
The company's client base was largely made up of small and medium-sized business owners and managers of bigger companies, Sheed said.
When their firms were doing well they spent money on cars.
"We usually see luxury car sales go up when businesses see a financial return - this is usually about six months ahead of mainstream [car] market sales," Sheed said.
"The reverse was also true when we went into the global financial crisis."
ANZ chief economist Cameron Bagrie said luxury car sales were an indicator of economic improvement.
"The broader story here, which people are failing to appreciate, is New Zealand firms have spent the last three to four years getting themselves what I call fighting fit," Bagrie said. "In the past three months I've been starting to see the real tangible benefits of that hard slog starting to come to fruition." Consumer confidence surged to its highest level in three years in June through improving economic prospects, rising house values and low interest rates, according to the Westpac McDermott-Miller Consumer Confidence survey.
Sheed said New Zealand's total passenger car market was up 4 to 5 per cent this year.
"The luxury market being up is a good sign," he said. "Generally the luxury and premium ends of the market are a leading [economic] indicator."