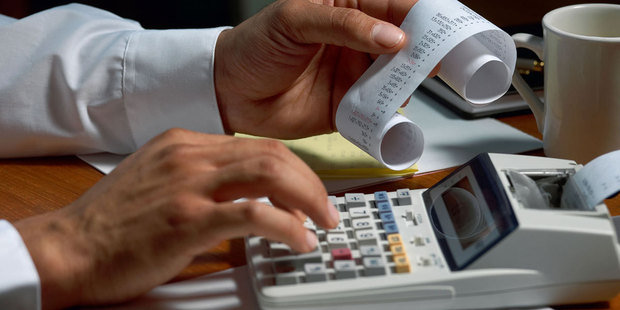 An accountant has been rapped over the knuckles and fined for helping family members with their tax returns without holding the necessary qualifications.
The man, who has permanent name suppression, was brought before the New Zealand Institute of Chartered Accountants' (NZICA) disciplinary tribunal in Wellington last month.
He was found guilty of verbally assisting members of his extended family with their tax returns while being only a provisional member of NZICA and without holding a Certificate of Public Practice.
To become a full member of NZICA, the man still needed to complete three years of practical work experience and another three years of study.
Although the man received no payment for his work, tribunal chairman Jim Hoare ruled he had breached the institute's rules and deserved to be officially censured.
"The member is a provisional member only and, as such, is not entitled to offer any accounting services to the public."
Those family members that he assisted were "as far removed as his sister's husband's cousin's brother", said Hoare in his determination.
While helping immediate family did not constitute offering accounting services to the public, helping extended family members and one family friend did, Hoare said.
The tribunal also heard charges that the man had directly controlled a company referred to as 'X Limited', which he formed in anticipation of obtaining the required qualifications.
Through 'X Limited', the man issued a letter on behalf of one of his friends, who was referred to as a client. X Limited has never traded and has since been struck off.
Although the Professional Conduct Committee sought $9000 from the man, Hoare decided he should pay only $2,500 because of "the relatively minor nature of the offending" and because of "personal financial information" provided.
The man, who pleaded not guilty to the charges, was granted permanent suppression of his identity, company and personal financial information.