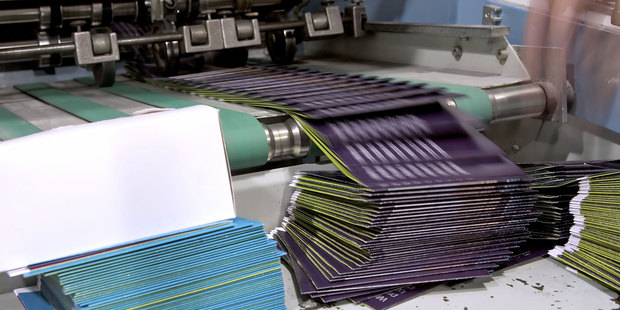 The Financial Markets Authority (FMA) has been in publication overdrive this last week or so, spewing forth on a range of topics including the aforementioned DIMS investigation, auditor regulation , review of market disclosures and a report on the Qualifying Financial Entity (QFE) regime
The glut of regulatory reading material may present some difficult choices for the time-poor financial market observers: I, for instance, probably won't be able to get on with 'Auditor regulation and oversight plan for the three years ending 30 June, 2016' until July 2016 at the earliest.
But, if you're going to read one regulatory briefing document this week, then make it the "Investigations and enforcement report 2013" - the good-cop/bad-cop content will thrill.
For example, the report provides insight into the remorse levels of the 29 individuals so far sentenced in the finance company prosecutions, which ranges from the standard "remorse" to "remorse in doubt" (William Jeffries of Lombard) to the "no genuine remorse" attributed to Bridgecorp's Rodney Petricevic.
But aside from the finance company sorry-o-meter and notes on "perimeter surveillance", there are plenty of FMA statistics to contemplate, some packaged as colourful pie-graphs, such as 'Inquiries and investigations during 2012/2013 that highlights, in grey, financial advisers as the single biggest sector (26 per cent) soaking up FMA policing time.
The FMA is a busy body with a lot on its mind, most of which eventually gets communicated via its website. However, the FMA site itself can be a chore to navigate - as several financial industry types have complained to me about.
Perhaps the FMA could call on the Reserve Bank of New Zealand (RBNZ) web designers for ideas. The just-retooled RBNZ site is a huge improvement on its previous incarnation.
With everything arranged neatly now it's easy to find items of interest while skipping the boring stuff (although, you could argue that, by definition, the RBNZ is all boring stuff).
Just today the RBNZ released its quarterly Bulletin, which included this argument by assistant governor, John McDermott, that "monetary policy just cannot make a sustained difference to the real exchange rate".
Instead, McDermott says, governments need to manage exchange rates by bolstering public savings that will result in "building fiscal buffers and expanding NZSF contributions")
"Policy options to increase private savings include: taxing income from savings at a lower rate than from labour income; automatic enrolment of all workers into the KiwiSaver scheme; or even making KiwiSaver mandatory," he says. "Those responsible for such non-monetary policies might well give serious consideration to some of these policies."
Well, they might or they might not.
(For further reading on the issue go to 'Export performance, invoice currency, and heterogeneous exchange rate pass-through' by Richard Fabling and Lynda Sanderson - look under the 'Recent Publications' tab with the little filing box icon.)